We Can Help!
Here we break down the Korsteel bit range, covering their actions, benefits and suitability, as well as how to clean, care and measure for your new bit.
As fellow horse people, we know that deciding which bit is best for your horse and chosen discipline can be a confusing and frustrating process. To assist you, we have put together "A Bit Confused?" to explain how the different cheek types, mouthpieces and materials work so you can quickly find the right combination to meet your horse's needs and preferences.
There is no one perfect bit for every horse, which is why there are so many different styles available. But the best choice for your individual horse provides maximum communication and comfort. We hope "A Bit Confused?" makes the process of sifting through the hundreds of bits in tack shops, catalogs, online and in your own tack room a little less daunting. But our main goal is to find the bit that makes your horse most happy!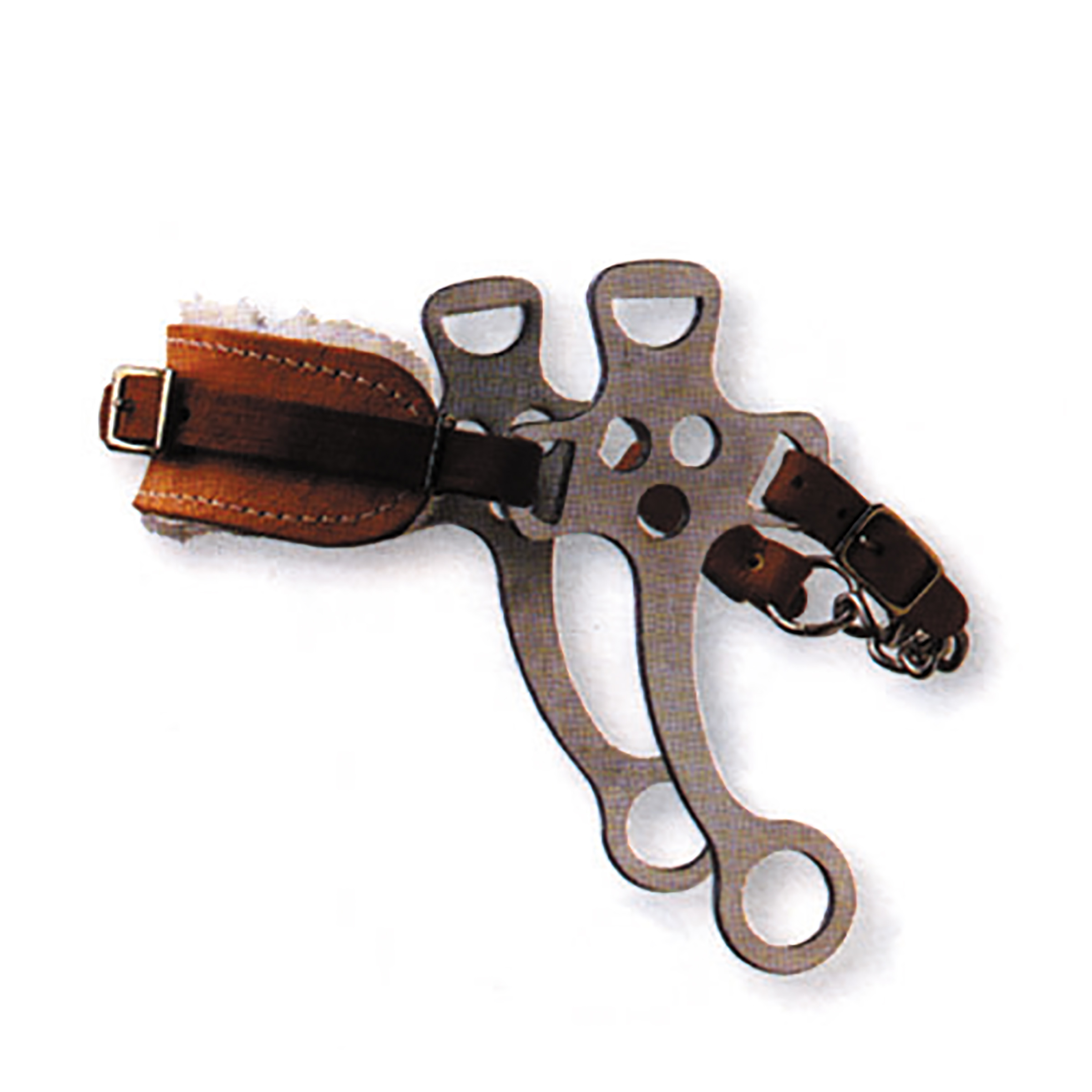 Hackamore
A hackamore, or bridle without a bit, can employ all the tools of a curb bit, without the actual mouthpiece. Depending on its design, a hackamore can exert pressure on the jaw, the nose and the poll. While a good choice for horses that for one reason or another cannot tolerate a mouthpiece, hackamores and other bit less bridles are not allowed in dressage or English pleasure competition and are considered "unconventional tack" in hunter classes.
How to Measure for a New Bit
The mouthpiece length is usually measured in inches. Dee-rings and eggbutts should rest comfortably against the outside of the horse's lips. Loose-ring bits should have about one-eighth inch more room, to prevent pinching the horse's lips. A bit that is more than a half-inch wider than the horse's mouth will have too much sideways play to be comfortable. The width of a bit is measured in millimeters and refers to the circumference of the widest part of the mouthpiece, usually next to the bit cheek. Your veterinarian or dentist can tell you if your horse has an unusually thick tongue or low palate that would restrict your width and port height choices. A general guide would be to look for 1 – 1½ lip wrinkles at the corner of the mouth, but obviously this hinge on how short the horse's mouth is from the corner of the lip to the muzzle and also how fat the lips are. If the horse's mouth is short, then there may be more lip wrinkles in order for the bit to sit at the correct height. If a horse is overactive in the mouth and trying to get the tongue over the top, position it a little higher to discourage this. When starting babies, a bit that is a little lower will generally encourage mouthing.
Bit Cleaning & Maintenance
While a post use rinse in fresh water usually is enough for a bit's everyday use, from time to time you'll want a deeper cleaning. A variety of safe, nontoxic cleansers are designed specifically for use with horse bits. Be sure to use cleansers labeled for use with all the materials that make up your bits. A safe and effective alternative is toothpaste. To prevent scratching the metals of the bit, use a non-abrasive toothpaste, avoid any labelled as tartar control or whitening. Make your own "toothpaste" using equal parts of baking powder and salt, with just enough hot water to make a thick paste. A child's toothbrush is great for getting in all the bit's nooks and crannies. Always rinse the bit thoroughly after cleaning or run it through a dishwashing cycle to make sure it has been properly rinsed and sterilized. Dry with a soft cloth afterward to prevent water spots and buff it to a high shine.