How To Care For Your Dublin Lifestyle Boots This Winter
5 easy steps to keep your Dublin boots clean and protected.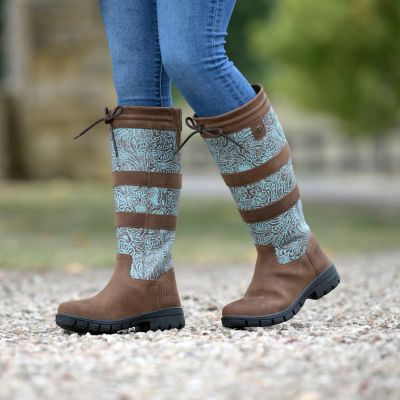 It is important to keep your Dublin Lifestyle boots clean and well cared for in order to have them last for a long time. Happy customers say they have kept their Dublin boots for many year, and what do these customers have in common? They take good care of their boots. Follow the below steps to ensure that your boots will last through all those hard steps we put them through!

Boot bags are also a good way of keeping your boots tidy and in a dry environment. If boots are not stored somewhere dry and protected, this can cause them to get dusty, mouldy and become a tasty treat for rodents! (Yuck! No one wants that!)

Mud on your walking, barn or horse riding boots may seem just a bit messy looking, but did you know the mud after time can rot away at your leather and create holes. Urine can also rot the leather, therefore it is important to keep your riding boots purely for just riding. I recommend you ensure you have a separate pair of boots for barn or outdoor jobs, obviously ensuring you keep those yard boots clean and proofed as often as time allows.
5 Easy Steps to Keep Your Dublin Boots Clean and Protected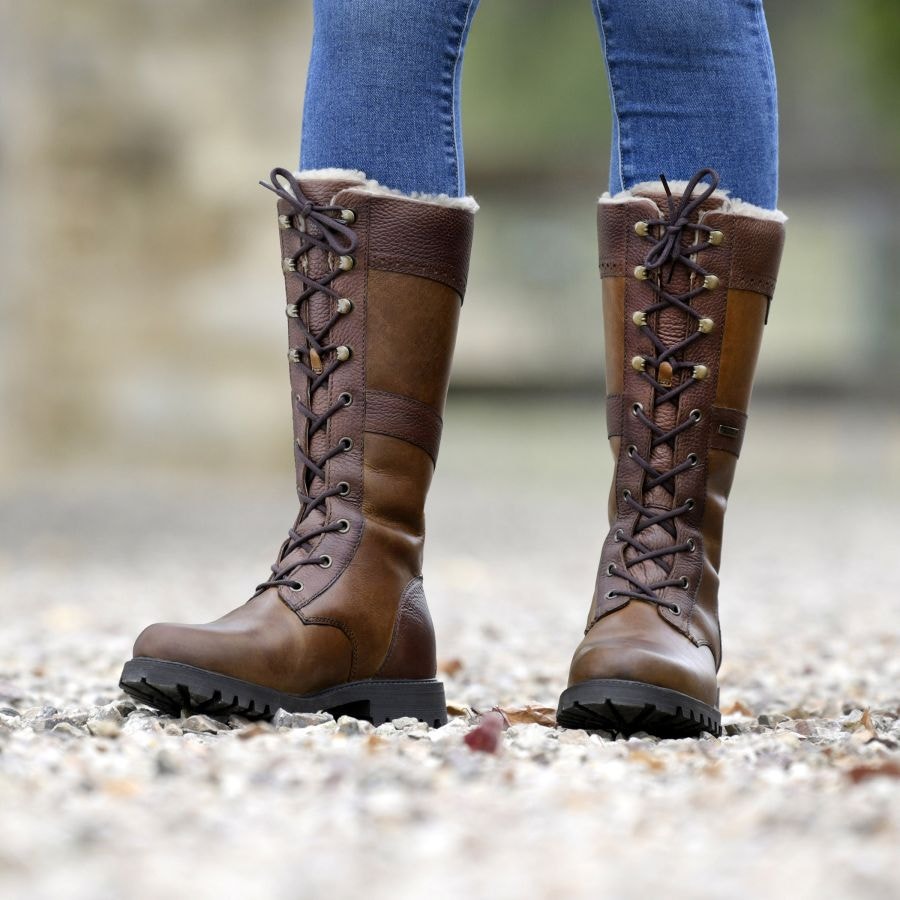 1. How To Clean Your Boots Thoroughly
Wipe your lifestyle or horse riding boots with a damp cloth after each use to remove dust, dirt or any liquids they may have been exposed to whilst being worn. If they have zippers, we recommend brushing out the zipper with a fine brush with bristles, similar to a toothbrush. This ensures the zipper stay in the best condition and are less likely to get caught on dirt and hair when zipping them up.
2. Dry Your Boots
Once you've cleaned your boots with a damp cloth, make sure you leave your boots to dry naturally away from direct heat before applying any conditioner.
3. Condition Your Boots
To prevent cracking in leather, use a sponge or cloth and apply a leather conditioner to soften and moisturise your boots. After a few minutes the leather will have absorbed what it can, and you can wipe any remaining conditioner off. Leather condition will nourish leather garments and accessories, refresh the look, give added gloss, and assists in waterproofing. After a few minutes the leather will have absorbed what it can, and you can wipe any remaining conditioner off.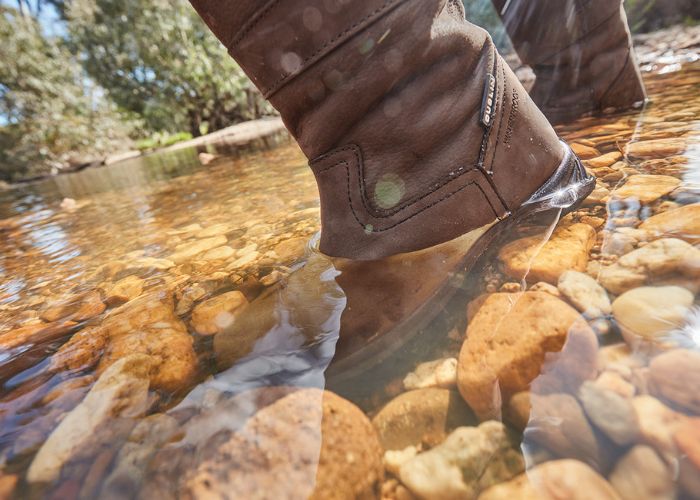 4. Polish Your Boots
Use a beeswax or boot polish (check the colour is right first) and rub into the boots with a soft cloth and leave to dry thoroughly. Once dry, buff shine.
5. Weatherproof Your Boots
Use a weatherproofing spray to help protect against future dirt and water stains.
Top Tip
Always test conditioners, polish and waterproofers on a small inconspicuous area before you cover the whole walking, yard or horse riding boot. Always follow the instructions printed on the label.


Do not apply conditioners, polish and weatherproofers to suede, nubuck or distressed leather boots as they can alter the look of the leather.
Enjoy your boots! They work hard to keep you protected, so in turn protect them!