The WeatherBeeta Kyla Jacket
The WeatherBeeta Kyla Jacket – will it keep me warm and dry over winter?
To put it simply… yes.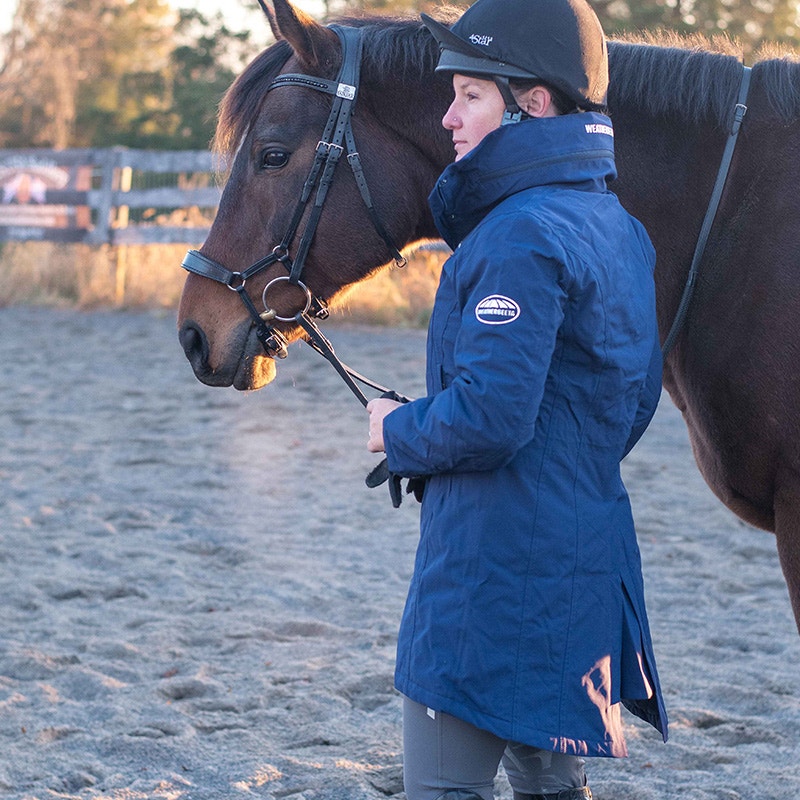 We have put the new WeatherBeeta Kyla Jacket through its paces in the wind, rain and cooler temperatures and it has passed the test on every level.
The Kyla is 100% waterproof, windproof and breathable with sealed seams and lined inner quilting, which are sure to keep you snug, cozy, and dry during the winter months at the barn, on a trail ride or on a walk with your four-legged friends.
What's more, the four pockets based on the chest and further down for the hands provide an added comfort against the elements, and the internal zip pocket will keep your valuables safe and dry.
With the addition of a high funnel neck and lined hood, you are sure to be protected to the maximum. The Kyla is available in the ever-popular Navy and Khaki, with sizes ranging from XXS to XXL.
Don't just take our word for it, the 5-star reviews speak for themselves:
"I love this jacket. It looks so smart and is great to do barn jobs in or ride. A great all round winter jacket. Everyone at my stables wants one now!"
"A lovely coat, good size and comfortable to wear. I wore it all day to coach dressage riders outside, kept me warm and it really is windproof."
"Very pleased with this jacket. Very comfortable and excellent pockets. Perfect for winter riding."
Shop all WeatherBeeta clothing HERE
Picture Credit: @wiseimagesphoto