Saddle Recall Information

30th October 2023
This recall is being issued to ensure the safety of our customers and the wider Collegiate saddles community.
WHAT HAS HAPPENED?
•There have been several instances where the top rivet securing the stirrup bar to the tree has broken. This could lead to a rider losing the use of a stirrup with a potential risk of a fall and possible injury.
•We have notified the CPSC (Consumer Product Safety Commission) regarding this issue and registered the recall. We are actively participating in their Fast-Track Voluntary Recall program.
THE MODELS LISTED AND SHOWN FURTHER BELOW MANUFACTURED FROM MARCH 2019 TO JULY 2023 FOR ALL MODELS, EXCLUDING THE LECTERN MODEL SPECIFICALLY (THE LECTERN SADDLE IS AFFECTED REGARDLESS OF THE MANUFACTURING DATE SHOWN) ARE PART OF THIS RECALL.
•The affected products manufacturing date can be Identified by the alpha - numeric serial number stamped on the underflap of the saddle.
•The relevant saddle styles are shown further below to assist you
•The four alpha digits refer to the saddle model.
•The first two numeric digits are the batch number, the third and fourth digits are the relevant month and the last four digits are the year of manufacture.
•Therefore, this example shows that this saddle was manufactured in February 2022
PLEASE NOTE: All Lectern saddles are part of this recall, regardless of the manufacturing date shown for this specific model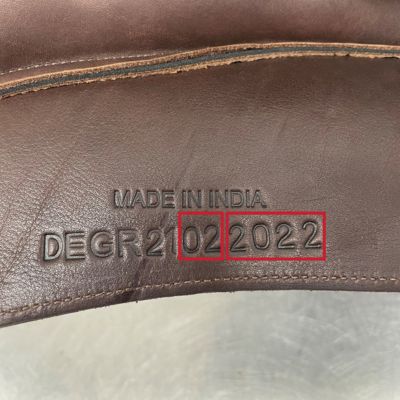 IF YOU OWN OR KNOW SOMEONE WHO OWNS A COLLEGIATE SADDLE, PLEASE FOLLOW THESE STEPS:
Step 1. Determine if your Collegiate Saddle model is part of the recall. Not all models are affected; only specific models and manufacturing dates are included. If your Collegiate saddle model is not part of the recall, no further action is required.
Step 2. If you possess one of the recalled saddle models, please do not use the saddle. And follow the instructions in Step 3 below. If you are still unsure whether your Collegiate saddle model is affected by the recall, please email collegiaterecallusa@weatherbeeta.com for assistance or call toll free 800-526-6310
Step 3. If your Collegiate Saddle is part of the recall, please provide the information we need by filling in the form accessed via the button below:
Once the form has been completed, our Customer Support team will be in contact with you via email to provide the next steps for your recalled saddle. These steps will include sending the recalled saddle back free of charge and organizing a replacement saddle for you free or charge. We sincerely apologize for any inconvenience caused. The safety of our customers is our top priority. While unfortunately necessary, this voluntary recall is the best way to ensure that the Collegiate quality standards are upheld now and in the future.
Please note, the rest of the Collegiate range, including saddles not included in the recall are entirely unaffected by this issue
WHAT SADDLES ARE AFFECTED?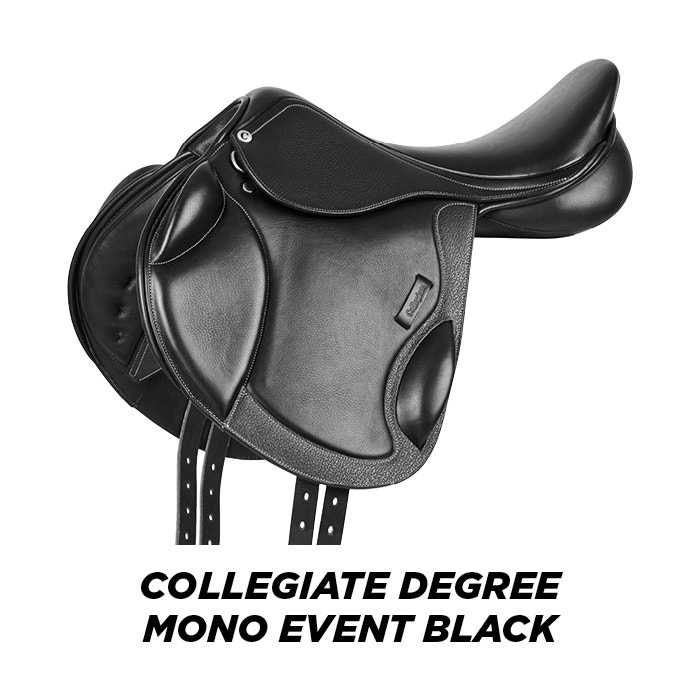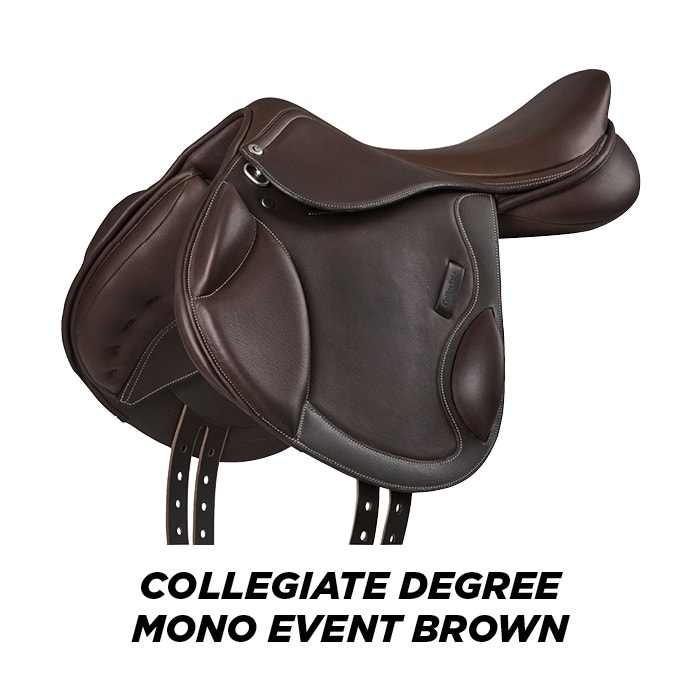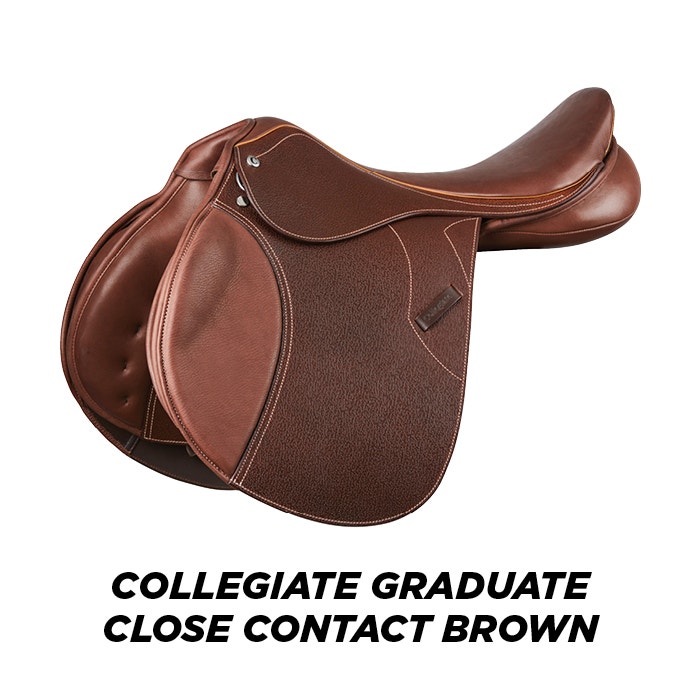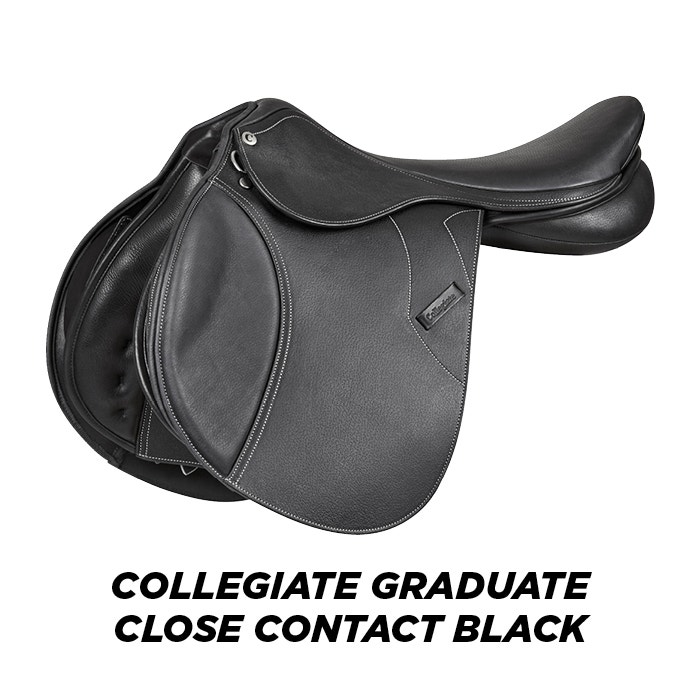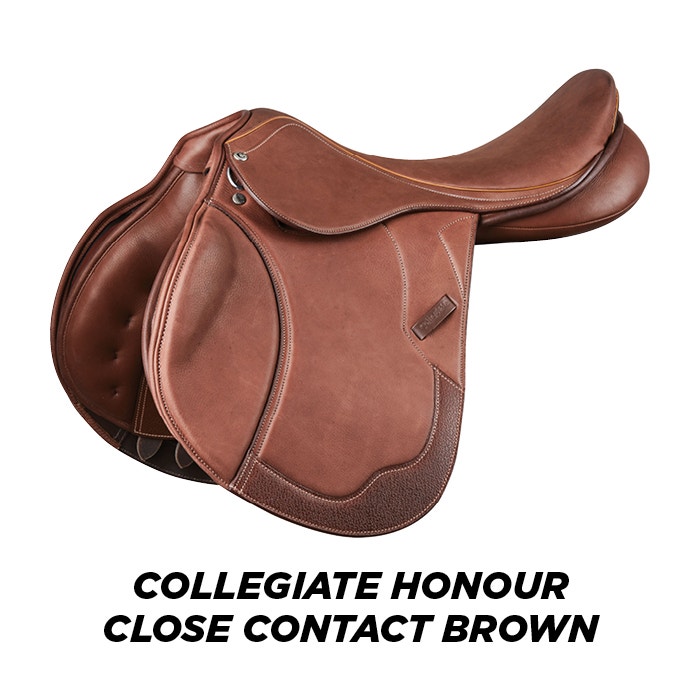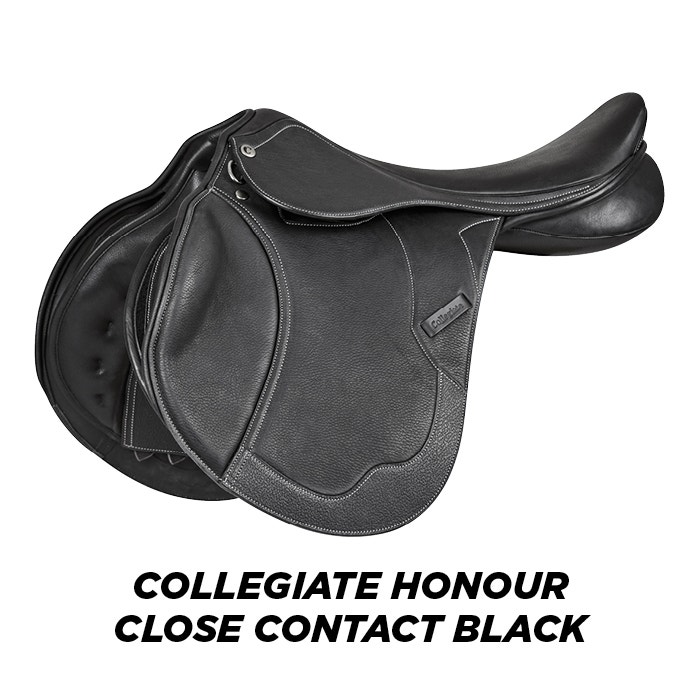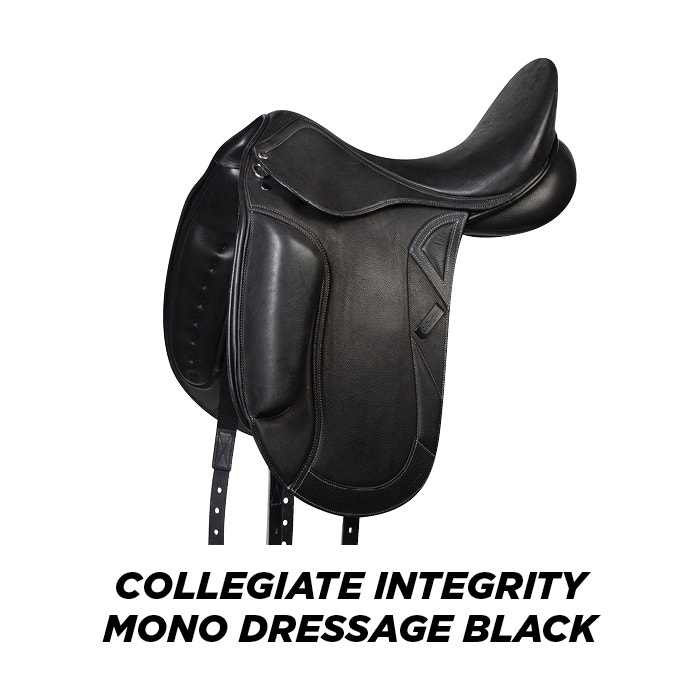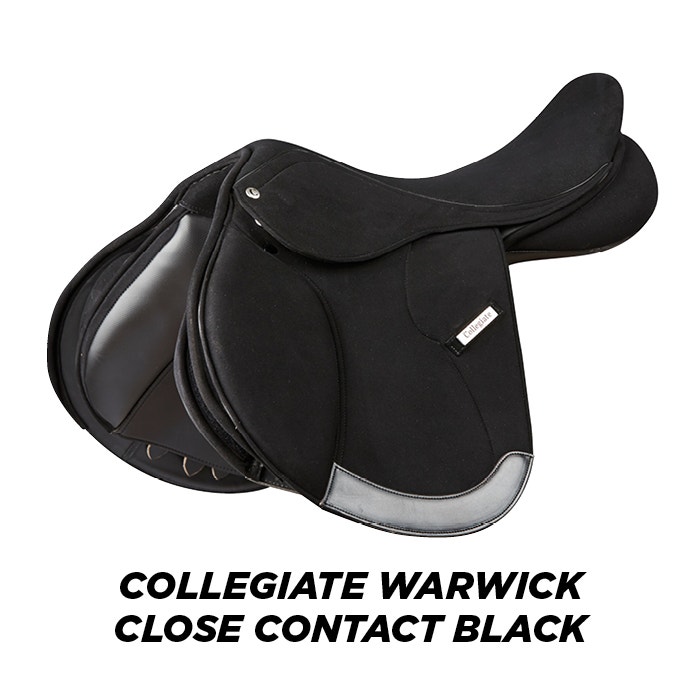 FREQUENTLY ASKED QUESTIONS
Q: HOW DO I LOCATE THE SERIAL NUMBER ON MY SADDLE?
A: The serial number typically is on the left-hand side, under the saddle flap towards the back of the saddle, it is stamped into the leather. In most saddles the serial # will include the year within it (the last four digits), for example the serial # includes 2019, 2020, 2021, 2022 or 2023.
Once located and if it is one of the listed models affected, please submit your claim by clicking the button below.
Q: HOW DO I KNOW IF MY SADDLE IS INCLUDED IN THE RECALL?
A: The below saddle models that are dated in the serial number from March 2019 to July 2023 are part of this recall, excluding the Lecturn model – all Lectern saddles are affected regardless of the manufacturing date:
· Degree Mono Event (Black/Brown)
· Graduate Close Contact (Black/Brown)
· Honour Close Contact (Black/Brown)
· Integrity Mono Dressage (Black)
· Lectern Dressage (Black) – all Lectern affected, regardless of the manufacturing date.
· Warwick Close Contact (Black)
Q: IF I HAVE CHANGED THE GULLET TO BETTER FIT MY HORSE, SHOULD I REMOVE IT BEFORE SENDING MY SADDLE BACK OR WILL THAT CAUSE ISSUES WITH MY CLAIM?
A: No, it will not affect your claim. Please remove the gullet you changed it to, before sending the saddle back so you have this in hand for your replacement.
Q: HOW LONG WILL IT TAKE FOR MY CLAIM TO BE PROCESSED?
A: You should receive your shipping label within 72 Hours of your claim being approved once this has been submitted.
We will advise you an anticipated shipment date for your replacement saddle. It will be dispatched from our warehouse to you, after we have received your returned saddle.
Q: HOW DO I RETURN MY SADDLE?
A: Once you submit your claim form, we will then advise you of the next steps to take to return your saddle free of charge and will provide a shipping label once your claim is processed.
For more information you can contact us at collegiaterecallusa@weatherbeeta.com or call Toll Free : 800-526-6310 8:30am – 5:30pm ET.
Q: WHEN DO I NEED TO RETURN THE SADDLE?
A: As soon as you receive the shipping label, so it does not cause any unnecessary delays to receive your replacement saddle.
Q: IF I PURCHASED MY SADDLE ONLINE, WHERE DO I RETURN IT?
We will communicate information to you on how to return the saddle once you have submitted your claim form and it has been processed. We will generate a shipping label within 72 hours and provide this to you with further instructions to assist you.
Q: MY SADDLE IS NOT LISTED AS ONE OF THE MODELS POTENTIALLY AFFECTED BY THE RECALL, IS IT SAFE TO USE?
A: If your saddle is not one of the models listed, it is safe to continue to use as normal and is not part of the recall.
Q: IS THERE A WAIVER OR FORM I NEED TO FILL OUT IF I CHOOSE NOT TO PARTICIPATE IN THIS RECALL?
A: The CPSC requires that any product subject to a recall must be removed from use and destroyed, It is a federal offence to sell a product that is subject to a recall. Therefore if your saddle is affected, it must be returned and destroyed.
Q: HOW DO I KNOW MY REPLACEMENT SADDLE WILL NOT HAVE THE SAME PROBLEM
A: The stirrup bar design and rivet attachment has been redesigned and engineered and tested, it also includes two top rivets instead of one, and complies with the British Standards for rivets and the manufacture of synthetic saddle trees. We are confident that the changes that have been made are very significant improvements and that we will not have a reoccurrence of this issue
---
FURTHER INFORMATION