SAXON
Channel Quilt Stable Standard Neck Medium
SAXON
Channel Quilt Stable Standard Neck Medium
Channel Quilt Stable Standard Neck Medium
From
As low as
$55.99
Regular Price
$69.99
✕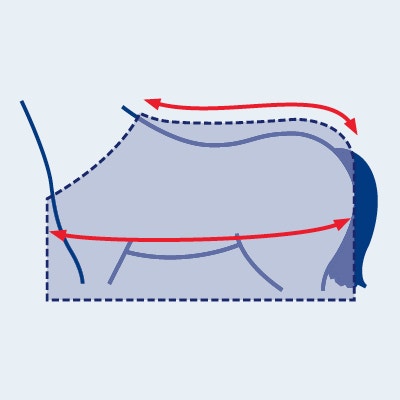 Back Seam
Body Length
Measurement (cm)
Feet Inches
Inches
cm
55
3'0
36"
90
60
3'3
39"
100
65
3'6
42"
105
70
3'9
48"
115
75
4'0
48"
120
85
4'3
51"
130
90
4'6
54"
140
95
4'9
57"
145
105
5'0
60"
155
115
5'3
63"
160
120
5'6
66"
170
125
5'9
69"
175
135
6'0
72"
185
140
6'3
75"
190
145
6'5
77"
195
150
6'6
78"
200
155
6'9
81"
205
160
7'0
84"
215
165
7'3
87"
225
Find A Retailer
If the item is not available in your preferred style or size click here to find a local retailer.
Overview
The Saxon Channel Quilt Stable Standard Neck Medium offers a durable 190T channel quilted outer with 200g of warm polyfill and Taffeta lining. Featuring adjustable buckle chest straps, traditional side gussets, low cross surcingles and a tail cord.
Durable 190T channel quilted outer.
200g of warm polyfill.
Taffeta lining.
Adjustable buckle chest straps.
Traditional side gussets.
Low cross surcingles.
Tail cord.
SKU: 1000222000 - NAVY/WHITE
Features
Standard Neck

200g
Reviews
By customers who purchased Channel Quilt Stable Standard Neck Medium
This product has no reviews yet.