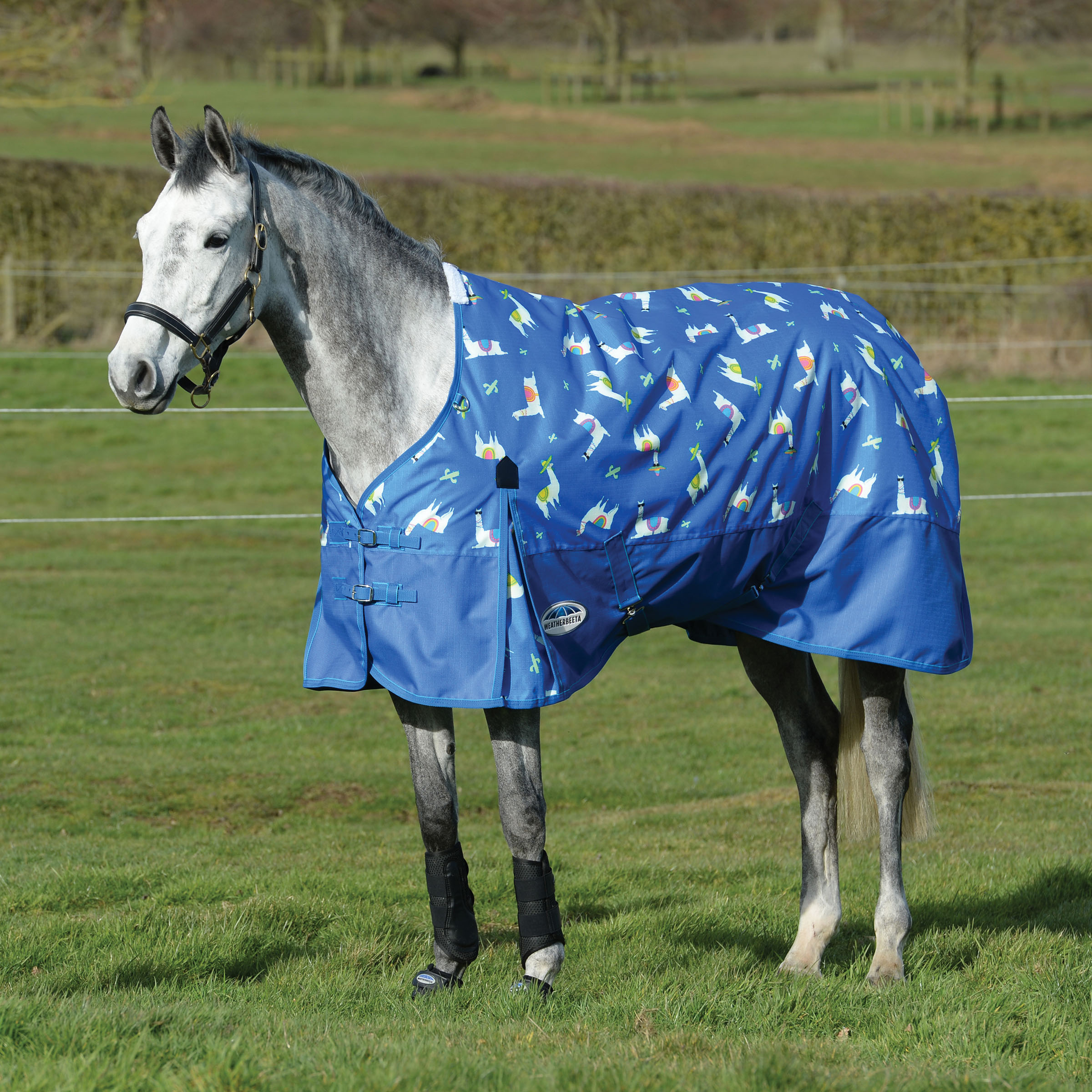 With Spring just around the corner, WeatherBeeta welcomes the new Spring/Summer 20 collection. Have a 'whole llama fun' with our wild new print! Available as a ComFiTec Essential Standard Neck Lite and ComFiTec Essential Mesh II, our NEW Llama Print is super fun and will be sure to brighten up your horse's wardrobe.
Looking for a new fly sheet for the Spring? The NEW ComFiTec Airflow II is available as Detach-A-Neck or Standard Neck and offers a soft, durable polyester mesh with NEW Ultra belly wrap and full wrap tail flap for premium protection, with elastic insert at wither for additional comfort when grazing. This fly sheet offers 70% UV Block, to keep your horse safe in the sun.
Additionally, the new WeatherBeeta Fly Mask range offers an abundance of styles, with so many to choose from! The ComFiTec Durable Mesh collection features a sturdy mesh, with double darts for a superb fit and the ComFiTec Fine Mesh range offers a fine mesh for increased visibility. Both collections offer a soft fleece binding and a stretch fleece poll for ultimate comfort and protection.