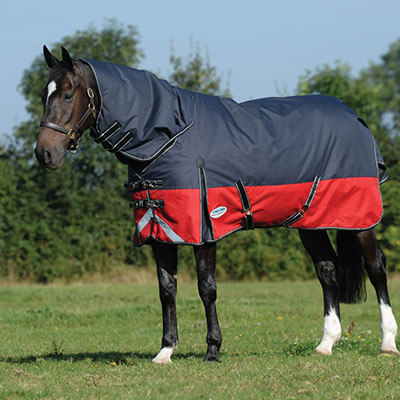 What blankets do I need if my horse is clipped or unclipped?
Layer Up Your Horse's Blankets this Winter…
If you own a horse, then chances are you will need a variety of blankets for your horse to wear. This all depends on the weather, time of year and of course if you horse is clipped or unclipped.
Deciding on which blanket for your horse can be a difficult enough challenge, without having the responsibility of choosing the right type of blanket. With different neck styles, weights, features and prices on offer, it's easy to see why this can be a daunting task for any horse owner.
With this in mind, here at WeatherBeeta we have a range of blankets that are compatible with our WeatherBeeta ComFiTec Liner range to help give you more flexibility when choosing a blanket for your horse.
WeatherBeeta ComFiTec Liners are available in Medium/Lite (100g), Medium (200g), and Heavy (300g), depending on the desired grammage and of course, which compatible blanket you opt for. The Liners themselves are brimming with features for the comfort of your horse and for transitional ease for the owner, including a 210-denier channel quilted outer for durability, a boa fleece wither relief pad to relieve wither pressure and prevent rubbing, a single touch tape front chest strap, and 4 touch tape tabs on the neck and clips at the rear to allow for an easy optional layer.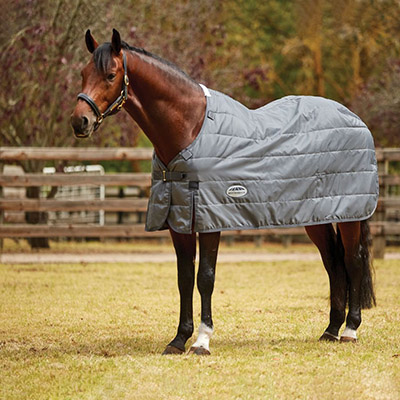 Shop all WeatherBeeta ComFiTec Liners
Of course, time, care and consideration must be given when choosing to layer blankets. Breathability is a key feature to look out for when layering your horse; to allow for your horse's winter coat to breathe and to prevent your horse from overheating. The Liners are Compatible with the WeatherBeeta ComFiTec Ultra Cozi II, Ultra Tough II, Premier Free II, and Plus Dynamic II, all of which feature a breathable outer material to keep your horse comfortably snug this winter. With over 20 styles to choose from in a range of colours and neck options, you're sure to find what you're looking for.
Shop all Liner Compatible Turnout blankets
Don't forget, that we are so proud of the durability and sustainability of our turnout blankets, that they all feature the WeatherBeeta 3-year warranty as standard. As such, you can be safe in the knowledge that your horse is well protected for years to come.