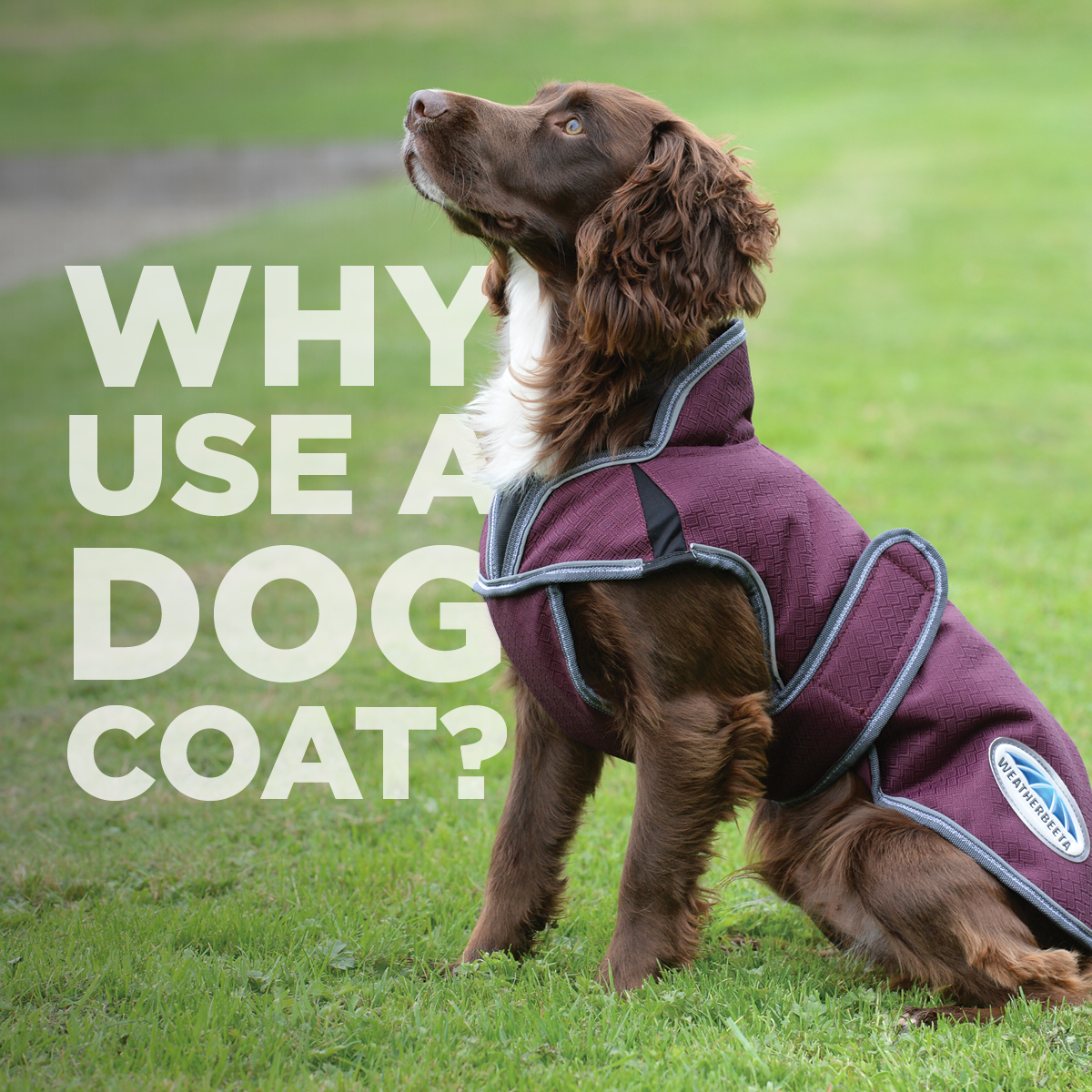 WHY SHOULD I BUY A DOG COAT THIS WINTER?
Dog coats can provide your dog with added warmth and protection while out on a walk during the cooler winter months.
There are several factors to consider when choosing a dog coat: the breed of dog, where you live, and your lifestyle; many owners invest in a dog coat to shield them from the rain, snow, sleet and harsh wind.
Dog coats with reflective properties are great for early or late walks as they provide added visibility which is an important safety factor at any time of year, but particularly during the winter.
WHICH COAT IS RIGHT FOR MY DOG?
When choosing a dog coat, it is important to factor in your lifestyle and budget. Identifying key features that you would benefit from is a great starting point. If you are looking for a coat that has lasting durability and a warm polyfill then a dog coat such as the WeatherBeeta ComFiTec Premier Free Deluxe Parka is a great option. It features a strong, waterproof, and breathable 1200 denier triple weave outer shell with 220g of warm polyfill – guaranteed to keep your four-legged friend protected against the elements this winter. The stretch gusset and arched legs and full belly wrap also allow for a full freedom of movement for your dog. This is one of our best-selling dog coats, and the 5-star reviews speak for themselves.
Shop the WeatherBeeta ComFiTec Premier Free Deluxe Parka here
If your dog loves to run, a coat that offers leg straps will stabilize the coat and move with your dog. If you are looking for a dog coat that would be suitable for exercise but also keep your dog visible during the darker mornings and evenings, the WeatherBeeta ComFiTec Reflective Parka Deluxe is the perfect choice. The outer fabric is highly visible in yellow or orange with reflective strips, and features 220g of warm polyfill your dog is sure to keep warm and cozy. The reflective dog coat features a contoured back seam which shapes comfortably around the tail, and elasticated leg straps to keep the coat securely in place for your active pooch. Your dog is sure to be warm, dry and visible!
Shop the WeatherBeeta ComFiTec Reflective Parka 300D Deluxe here
WHAT WEIGHT SHOULD I CHOOSE?
Selecting the weight of your dog coat is based on your personal preference. Depending on where you live, the weather may be a contributing factor to the type of dog coat you choose to purchase. Owners who have dogs with a thick or double coat may be more inclined to choose a lighter weight option. However, if you live in a climate with cold winters, even a little polyfill in a coat can provide your dog added warmth and protection. The WeatherBeeta Green Tec 900d dog coat offers the perfect versatility – available in medium with 220g of polyfill, and Lite with 50g of polyfill. Each option provides a waterproof and breathable 900D PCR outer, a strong 150 denier Diamond Weave Lining, a wrap-around freedom front with touch tape closure, and the all-important reflective piping for added safety. What's more, each Green-Tec dog coat saves approximately 19 plastic bottles from going into the landfill or ocean.
Shop the WeatherBeeta Green Tec 900d dog coat here
View our guide to sizing here: