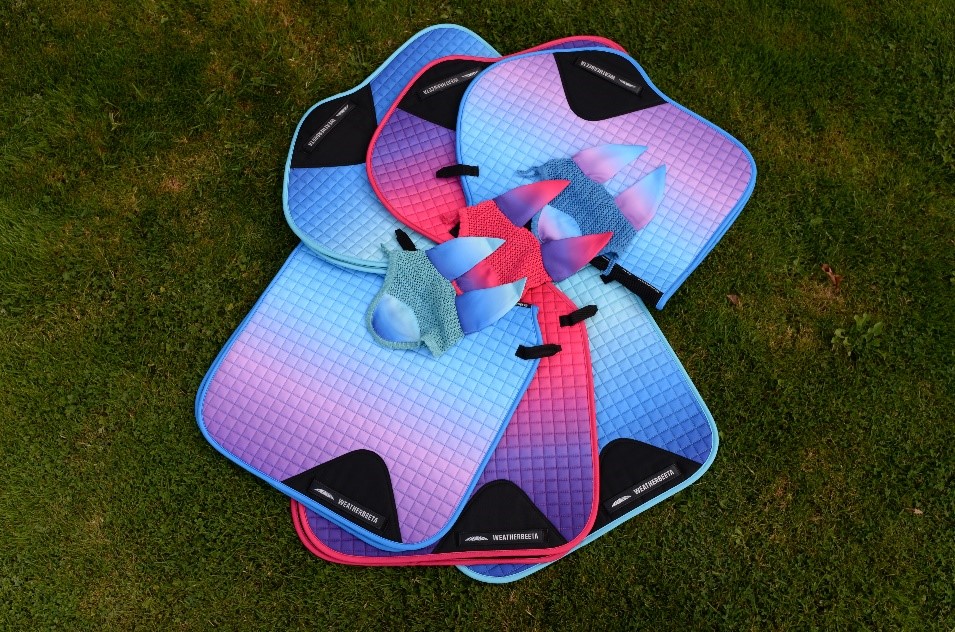 Are you looking for the perfect holiday gift this year? Then look no further, WeatherBeeta has you covered!
Our NEW WeatherBeeta Prime Ombre Range offers saddle pads in Jump, All Purpose and Dressage and ear bonnets in Lagoon Mist, Ocean Breeze and Desert Sky. These mysterious and magical colors are sure to make your horse stand out this winter!
Or perhaps you are after an eye-catching, yet subtle matching set for your noble steed? The WeatherBeeta Prime Bling Range
features crystal detailing and rope plaiting for added style and class. With both Jump and Dressage saddle pads available, why not go matchy matchy with the bling ear bonnet and fleece bandages?
Don't forget to a look at our NEW Regal Luxe Saddle Pads! Made from a quality satin material, this shiny and dirt repellent fabric has a monogrammed crown quilting style. The underside features a quick drying material that wicks away moisture. Available in Dressage and All Purpose in Earl Gray, Rose Queen & Turquoise Duke.