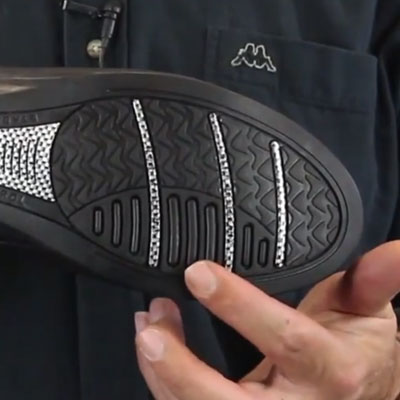 When you consider the amount of time you spend on your feet when you're around horses and the impact that the boots you wear have on your comfort both in and out of the saddle, it's no surprise that your choice of boots can affect how much you enjoy time spent around horses.
Our new range of jodhpur boots have classic good looks. But it's what you don't see that really counts. Three years of global research has gone into creating a range of riding footwear that promises all-day comfort and value for riders at every level.  Made from high quality leather, with comfort technology and featuring multiple style options, there's sure to be a Dublin jod boot that meets your needs.  Their true appeal is on the inside.  The unique Rider Comfort System (RCS) is available in different technology and comfort levels to guarantee these boots feel as great at the end of the day, as they do at the start.
Choose the style and technology that's right for you
The unique RCS Platinum footbed provides optimum comfort, shock absorption and support. For the full inside story, take a look at a breakdown of the elements of our Platinum RCS technology that work in synergy together to give you optimum comfort, shock absorption and support.
RCS Ultra footbed for additional comfort and support.
RCS footbed with an enhanced cushion layer – because comfort is key – all day, everyday!
Dublin footbed - Offering comfort and quality.