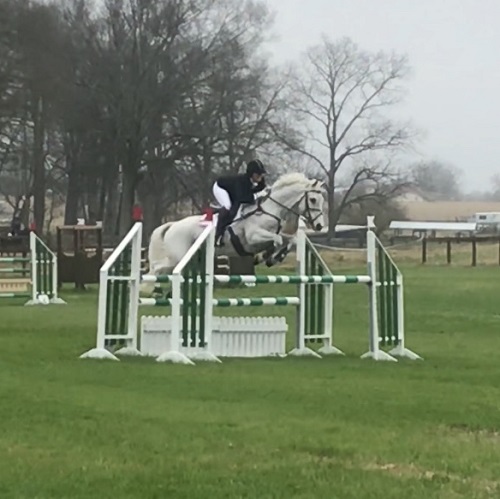 What are your "Go to" products for Nio and why?
I love the WeatherBeeta Single Lock Brushing Boots for daily riding. They are easy to clean and give full coverage and protection
Nio is pretty Blanket friendly. He is picky about fit and I find that WeatherBeeta blankets are designed with every aspect of the horse in mind.
Can you tell us a little more about Nio? 
Nio is a Connemara/Tb cross and has evented all the way to the top level of eventing which is now called a five star. Nio is by a pretty famous Connemara stallion Grange Finn Sparrow. Many of his half brothers and sisters have also competed to the upper levels in eventing.
What is Nio's favorite treat?
Nio likes most horse treats but in particular the Plops which is a horses treat that has a peppermint in the middle. He generally has a pretty indifferent expression on his face but he hears the treat container and his ears perk right up.
Do you have any other horses you compete with?
I currently also compete a OTTB named One Wild Kitty. She is owned by Meg and Jill McNicol. She is a sassy mare with a lot of scope and I am excited to see what future her and I have.