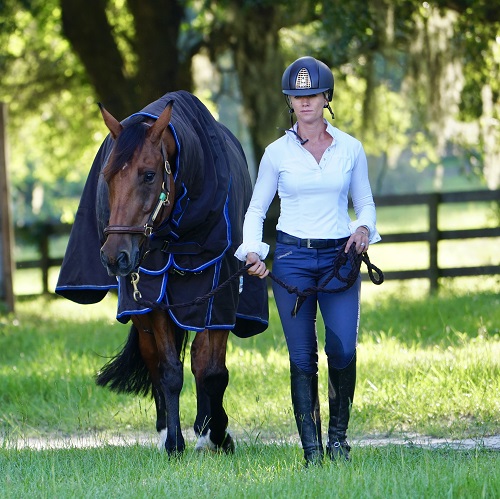 How does it feel to get back in the saddle after having a baby?
It feels great to be back in the tack after Brooks being born. I rode till about two weeks before Brooks was born and that was pretty uncomfortable. I was smart with the horses that I rode and it's a personal choice for everyone how long they ride if if they ride at all but for my sanity riding was something I needed. I was back in the tack 10 days after Brooks was born and competing 3 weeks later and I felt great! I was a little rusty but nothing could keep me from being back as soon as possible!
Can you tell us a little more about Cutty Shark? What is his favorite treat?
(His actual name is Cutty Sark we just nick name him Cutty Shark) Cutty is a very special 11 year old Dutch Warmblood. He is one of the quirkiest, spookiest and most talented horses I have ridden. He is the bravest horse I have ever ridden but is also afraid of his own shadow! There is always some poor young horse in the barn that has to go on a 40 min trot or gallop the hills because it's impossible to take Cutty out alone, you wouldn't get down the driveway without him frozen in place, take him with a buddy he is like a puppy dog. His previous rider said it well when she said he is a brave as his rider! Once I get him over the first jump he will jump fire… but sometimes getting to the first jump can be exciting. For all his spooking and feistiness, he is the most well behaved horse on the ground and a barn favorite. There is not a mean bone in his body and all his emotions are very real! We laugh and say there is a really good horse in there but there are about 14 other horses in there too. Cutty loves spending time in the field with his best friend, Wimpy Kid (yup that's his real Jockey Club name!)
Cutty loves is WeatherBeeta blankets! He would be mortified if he even got them dirty. He is a very beautiful horse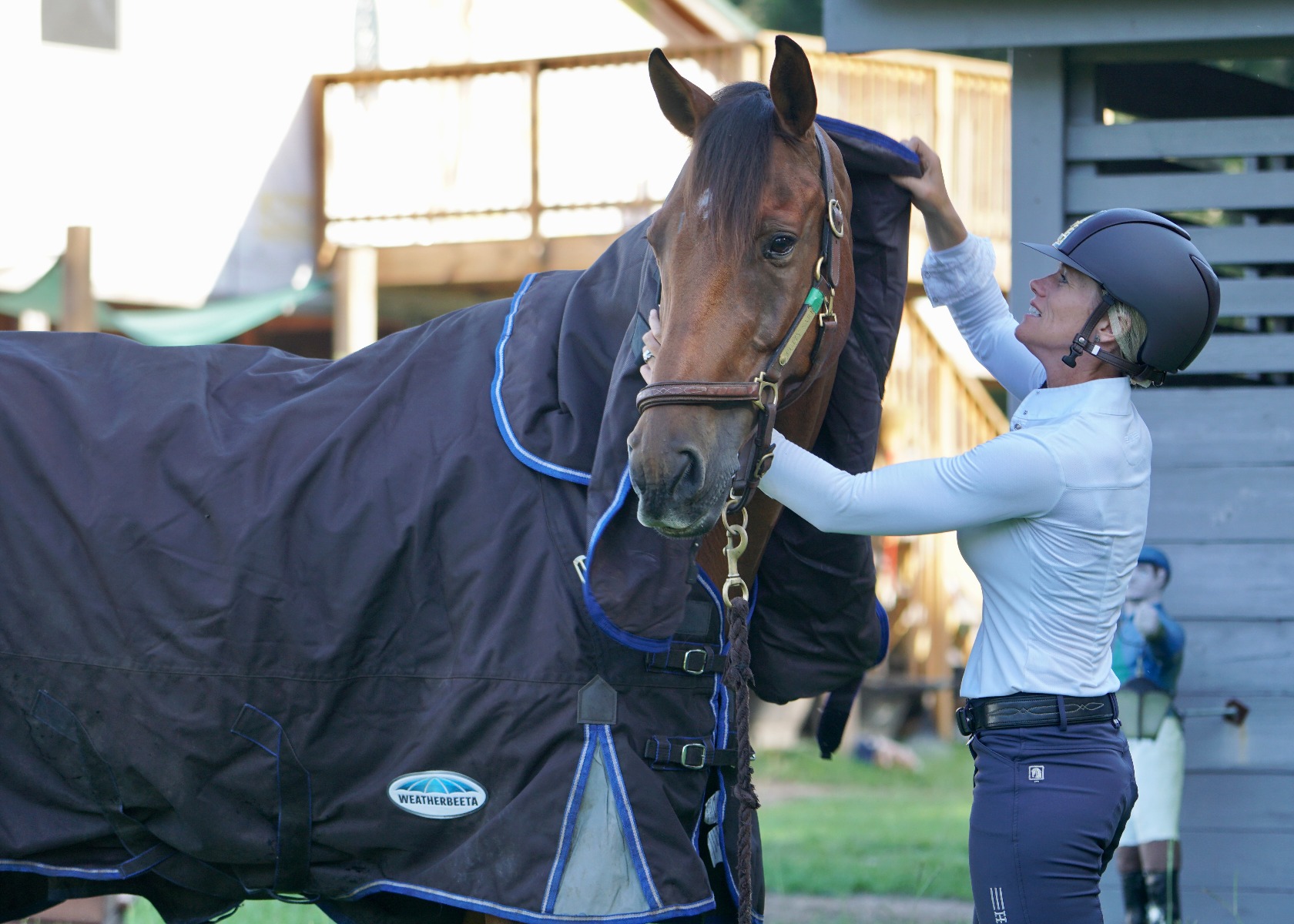 and considers his blankets an essential part of his image
What are your "Go To" essential products when traveling to horse shows?
Our trailer is packed with a few WeatherBeeta essentials at every horse show! We never know what the weather will be we take a few WeatherBeeta rain sheets that help keep the horses, tack and the occasional human dry no matter what the weather! My other favorite are the comfy fleece coolers! They help keep the horses comfortable and clean after baths in prep for the competition.
Are you currently competing with any other horses?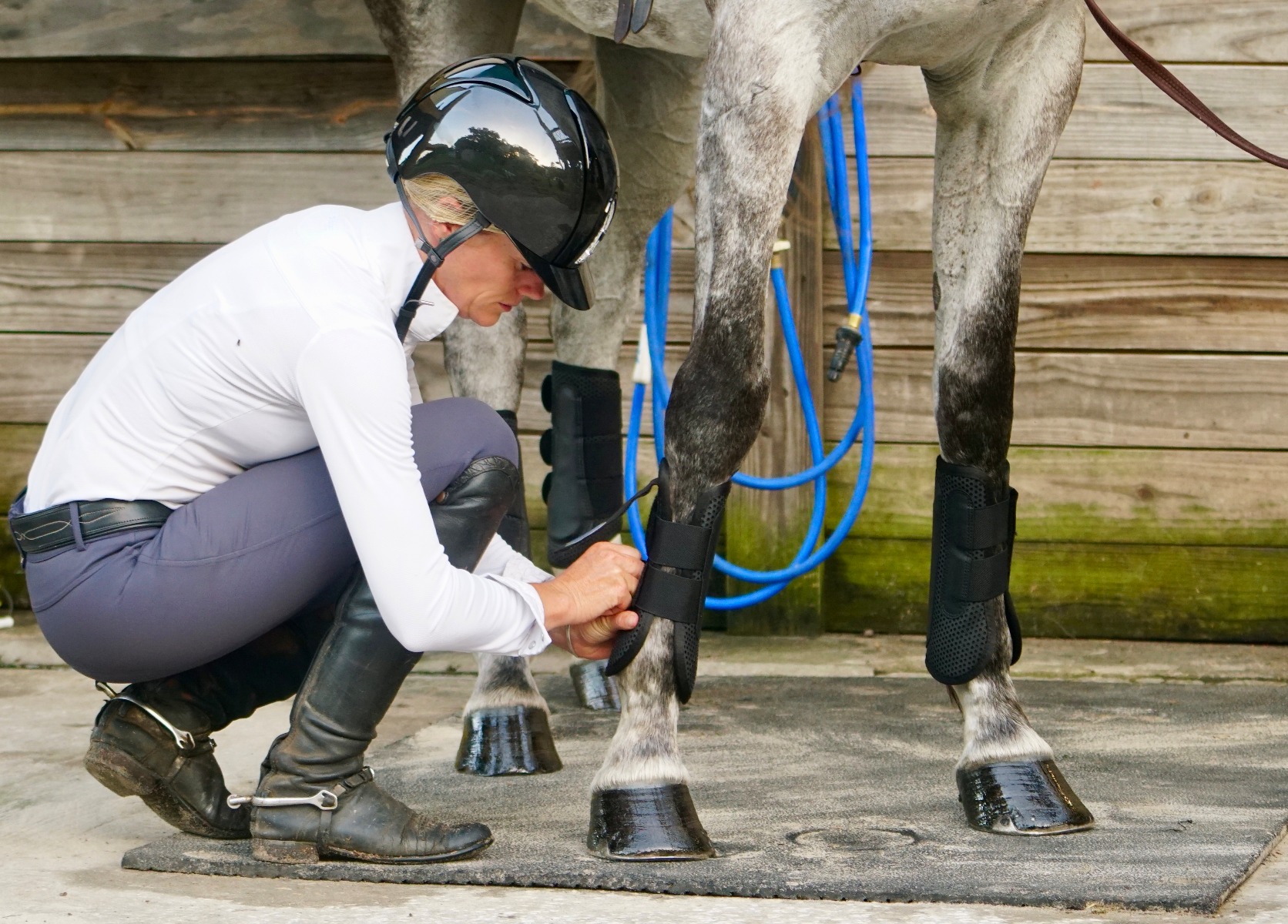 At Copperline we have 25 horses in work with about 15 of those being competition horses! The next horse after Cutty that I'm most excited about is Stakkato Bronx. He is a 7 year old ISH. We call him Willopotomus in the barn because he never misses a snack! But he is an exceptional competitor with the movement mind and jump to really make it to the top!