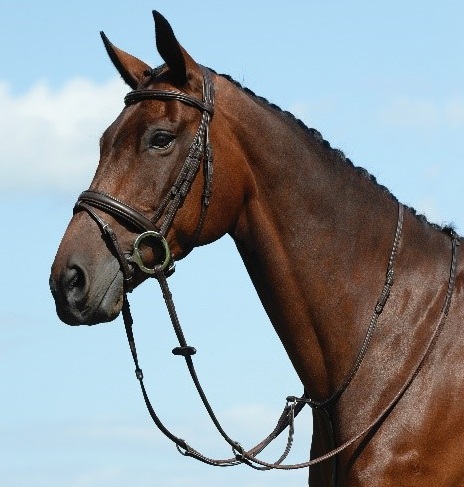 The NEW Collegiate Syntovia+ Bridlewear Collection is a new synthetic leather range that provides outstanding quality at an amazing value. Each thoughtfully crafted for comfort and durability, with sturdy stainless-steel fittings. Matching accessories also available!
Available as a Cavesson, Flash or Figure 8 Bridle, these beautiful and thoughtfully crafted bridles are perfect for everyday riding through to competing. With a padded noseband and browband, they are sure to provide optimum comfort for your horse. With a look and feel similar to leather, this collection is ideal for those looking for a high-quality alternative.
Sizes available are Pony, Cob, Full and Warmblood in black and brown colors.
Also available in the range, are Plain Flat Reins, Rubber Reins and a Running Martingale, so you can coordinate your whole bridlewear collection.