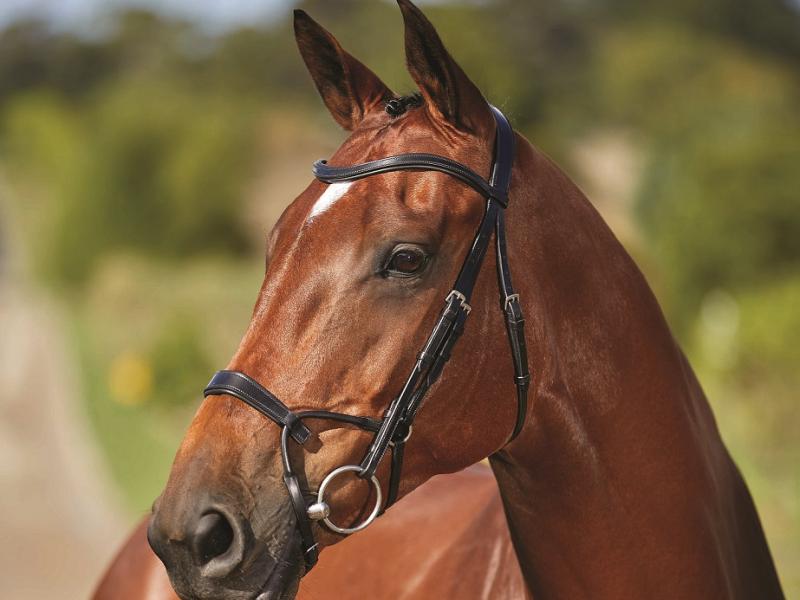 Collegiate are very excited to announce our new, unique and innovative Bridlewear Collection.
The new Collegiate ComFiTec™ Bridlewear Collection consists of three bridles; ComFiTec™ Crystal Bridle, ComFiTec™ Fancy Stitch Bridle and the ComFiTec™ Training Bridle. All have been created with the horse's anatomy in mind and follows the structure of the horses face for supreme comfort and fit.  Made from the finest quality European leather with high grade stainless steel fittings. All ComFiTec™ Bridles are approved to FEI regulations.
The anatomically shaped headpiece evenly distributes pressure across the poll for comfort and the double padding over the poll area minimises pressure and allows more freedom of movement of the neck muscles.  Shaping and padding around the horse's ear allows for maximum freedom and comfort and an ergonomically designed noseband that is shaped to alleviate pressure of the upper jaw and molar teeth.  An adjustable slide nose piece fits a wider range of horses and alleviates pressure of facial nerves for maximum comfort with a cheek strap and padded cheek ring.
All our ComFiTec™ Bridles come in Black or Brown and are available in Cob or Full Size. Prices start from $142.99 MSRP.
Click Here to view the collection.