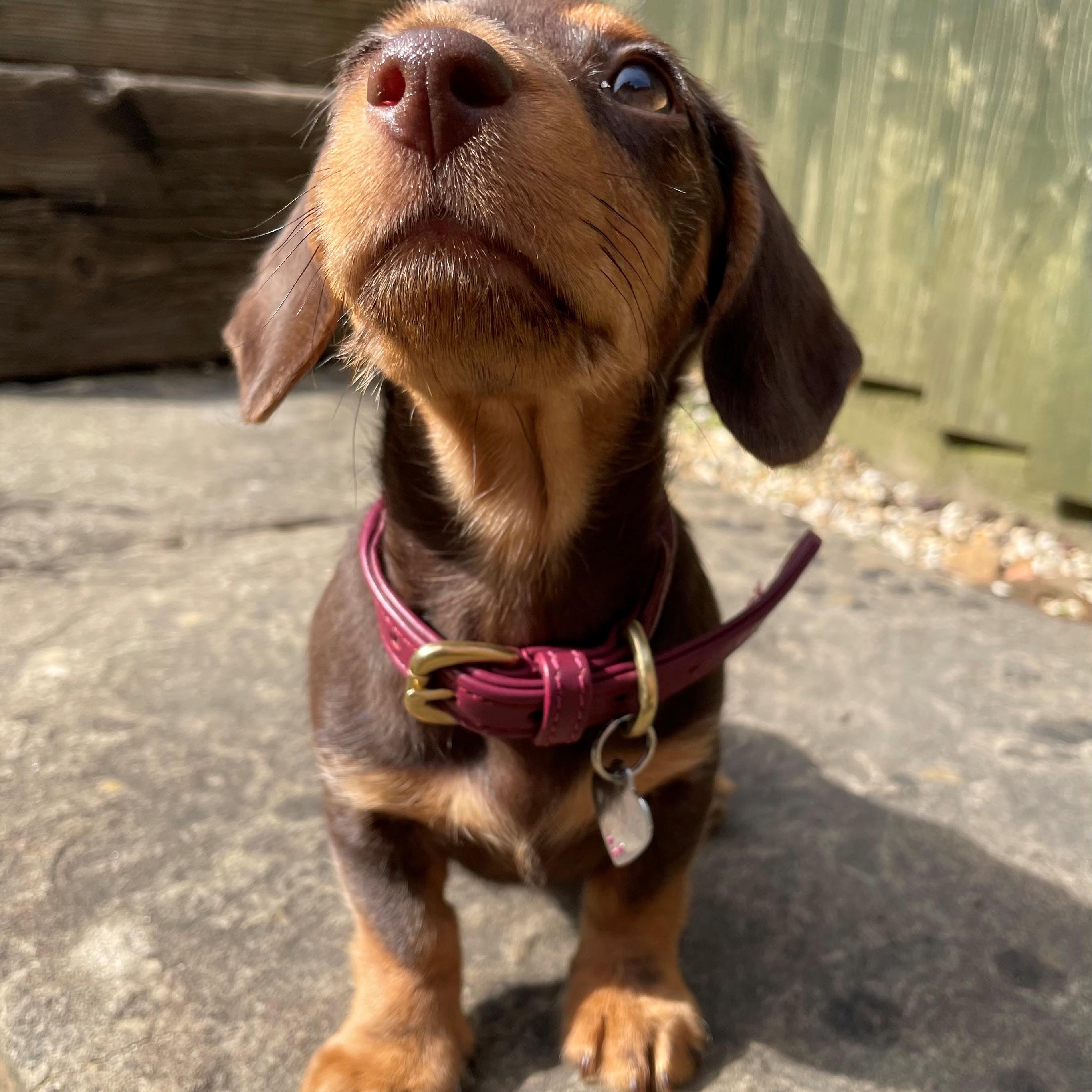 Spring is in the air - and at 12 weeks old, Winnie the Miniature Dachshund is ready for her first adventures beyond her four garden walls.
At just 8 inches length, Winnie is still tiny and could easily give her owner Lois the slip during her explorations. "I wasn't sure if any product on the market would be small enough for her!" said Lois, who was clearly keen to keep her new pooch safe.
Winnie was kitted out with the maroon rolled leather dog collar in a size XS which fits her perfectly. The soft leather is gentle on her puppy fur and the D-ring has allowed for a personalized tag to keep Winnie safe on her daily walkies. "I love the color of the collar against her coat, and it's lovely and light, so Winnie has taken to wearing her collar straight away."
Of course, Winnie had to have a leash to go with her new collar, and the matching maroon rolled leather dog lead does the perfect job! With a length of 47", it gives her a nice amount of personal walking space but still close enough for Lois to keep a close eye on her during her first few outings.