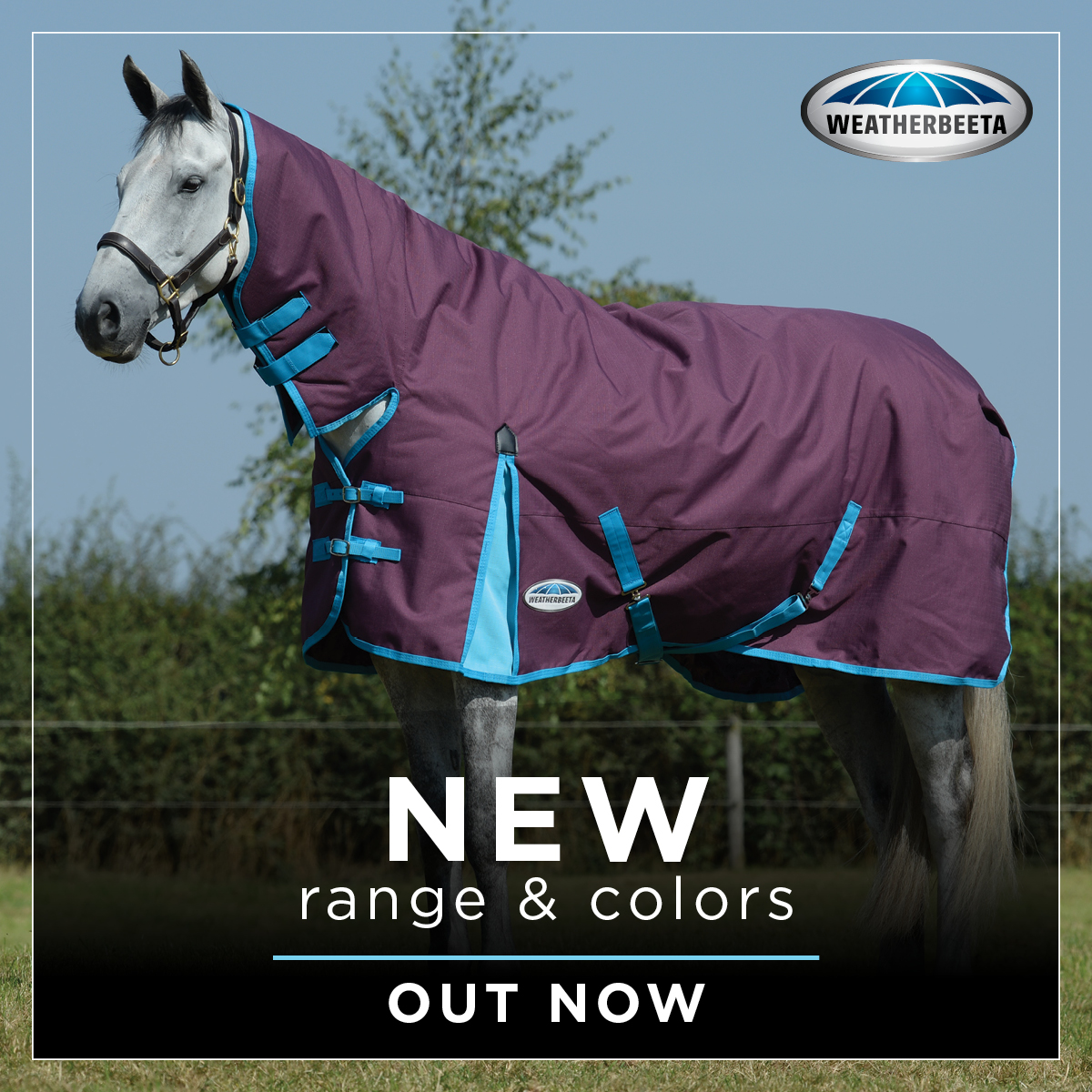 The Fall/Winter 2022 range has landed – but what's on your wish list this year?
New styles, new colors, new designs – you asked, and we've listened. Look no further, the WeatherBeeta Fall/Winter 2022 blanket range is here!
Time for Turnouts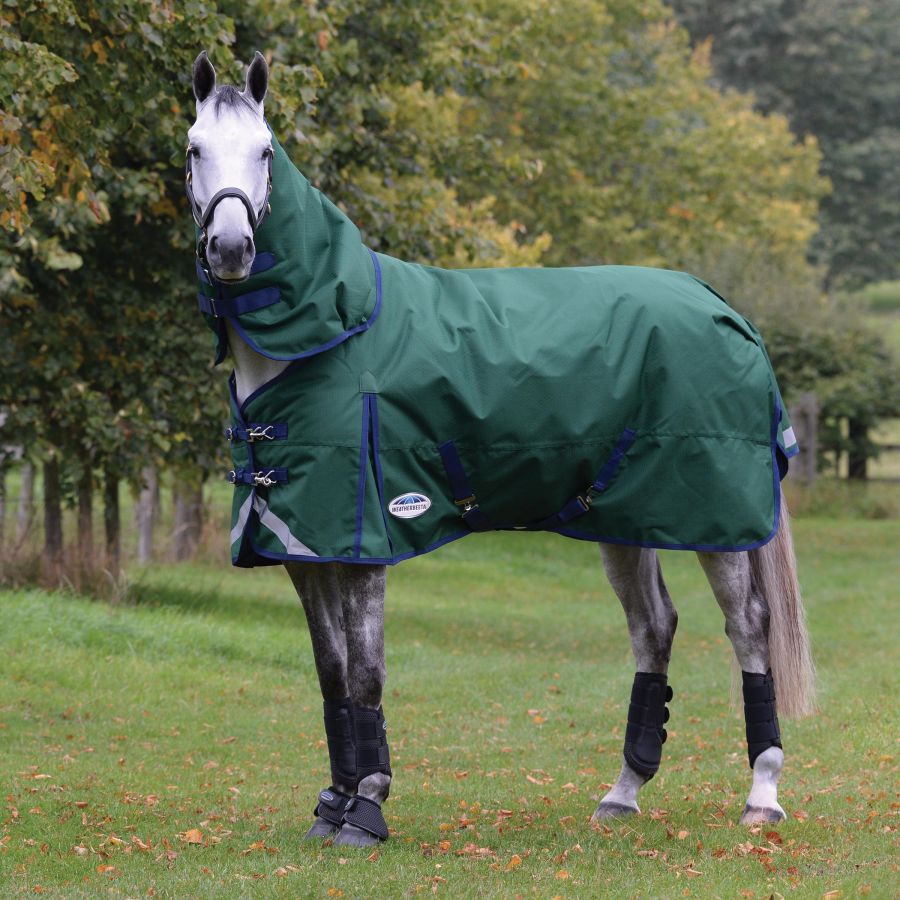 NEW FOR 2022 - Plus Dynamic II Detach A Neck HEAVY
One of our most popular and best-selling blankets, the WeatherBeeta ComFiTec Plus Dynamic, is now available in a NEW Heavy Weight Detach-A-Neck for Autumn/Winter 2022. Your favourite blanket now offers 360g of polyfill, the ultimate in protection and warmth this winter. Also featuring an extra-large tail flap for maximum protection and reflective strips on front each side and tail flap to ensure that your horse is visible in the field, amongst plenty of other features to keep your horse protected. The Plus Dynamic II is available in the ever-popular Maroon/Grey colour, with a detachable neck. Compatible with the ComFiTec Liner system, the Plus Dynamic II is also offered with the WeatherBeeta 3-year warranty.
Also NEW to the WeatherBeeta Plus Dynamic II family is the Black/Red/Silver colorway in Medium – this super-stylish colorway is offered in both the Detach-A-Neck and Combo neck options, and 220g of polyfill to keep your horse snug and warm. The perfect option as a medium weight blanket that can be layered with the ComFiTec Liner system.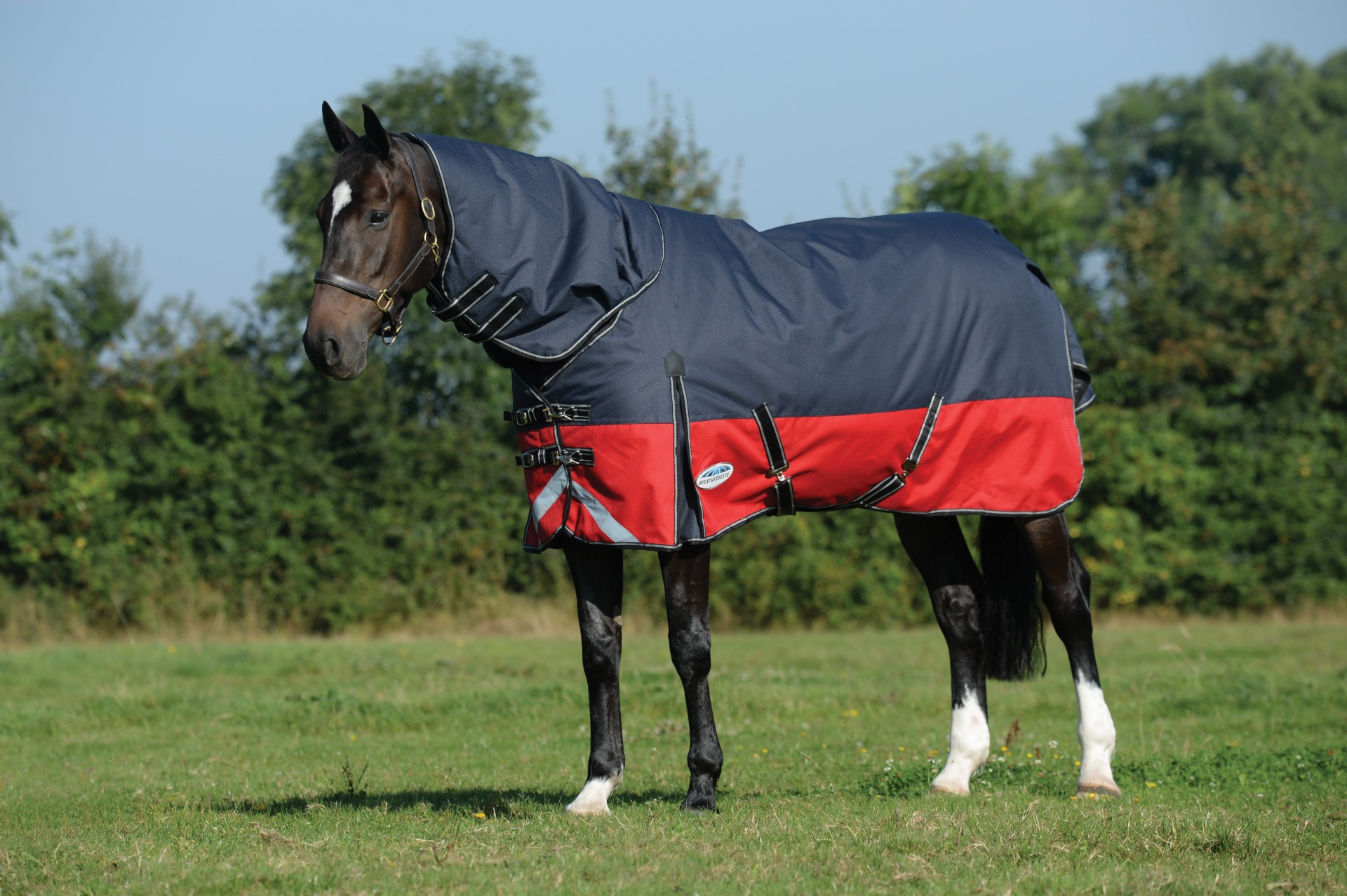 Give your horses wardrobe an injection of colour this season with the WeatherBeeta Classic Blanket Range – now available in NEW Delft Blue/Mint for Autumn/Winter 2022. Including a durable 600 denier ripstop outer shell with a waterproof and breathable repel shell coating, the Classic Range offers everything you would expect from your WeatherBeeta blanket at a great price, without compromising on quality.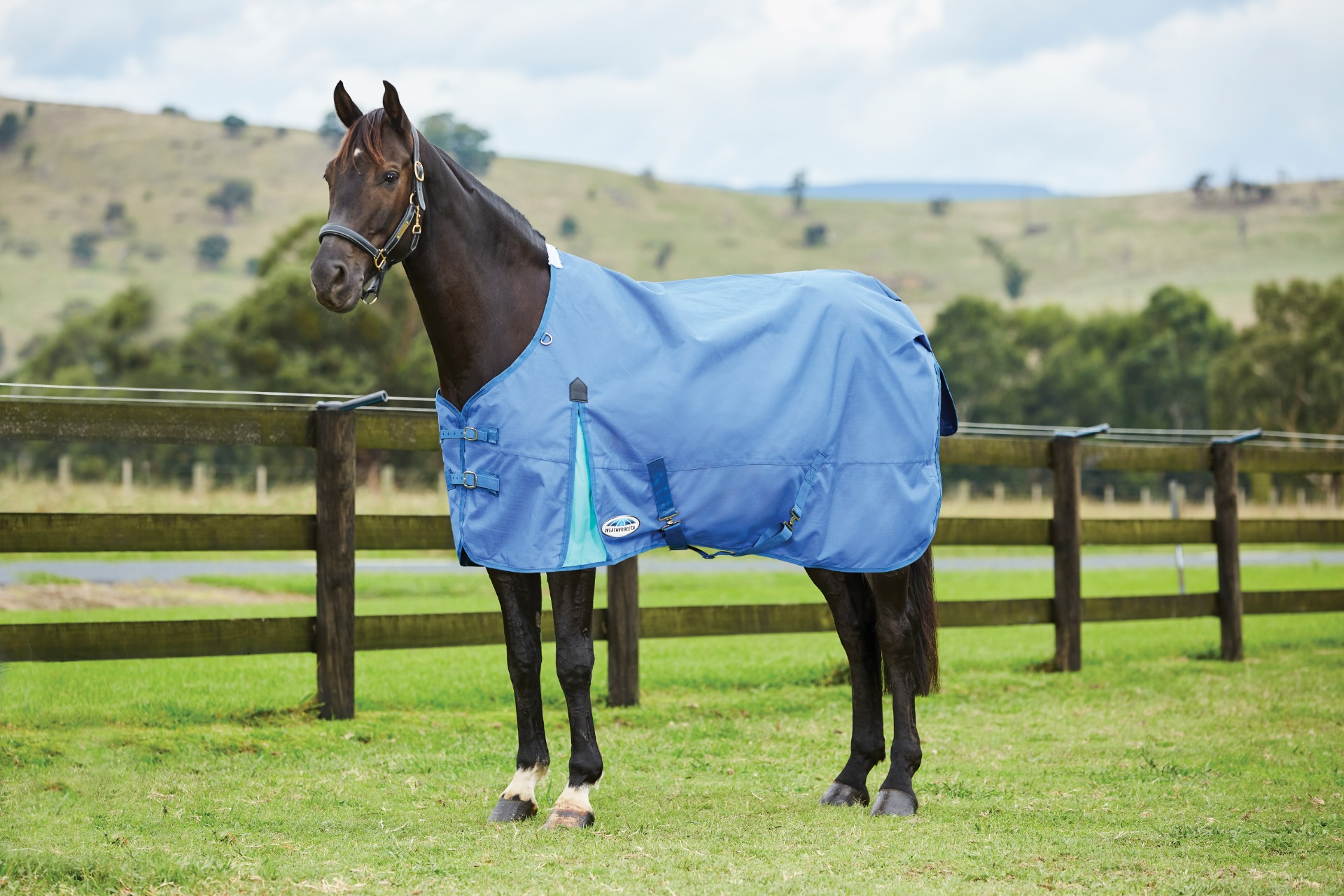 NEW Delft Blue/Mint Color
Following on from the success of our previous Print Ranges, we have two new exciting additions for you and your horse this winter!
The WeatherBeeta Sloth Print Range
Hot off the press! Our newest addition to our ever-popular prints is the WeatherBeeta Sloth Print Range.
Featuring the ComFiTec Essential Standard Neck Medium, with its 220g of warm polyfill, 100% boa fleece wither and twin low cross surcingles amongst other features, your horse will stand out in the field whilst benefiting from all the quality you would expect from your WeatherBeeta turnout.
Why not add the WeatherBeeta Fleece Cooler Standard Neck in Sloth Print to your horse's wardrobe? Ideal for travelling or cooling after exercise, this breathable and wickable fleece cooler will keep your horse comfortable and dry.
Complete the look with our matching range of Sloth Print accessories, featuring the WeatherBeeta Hay Bag and Travel Boots – matchy matchy perfection!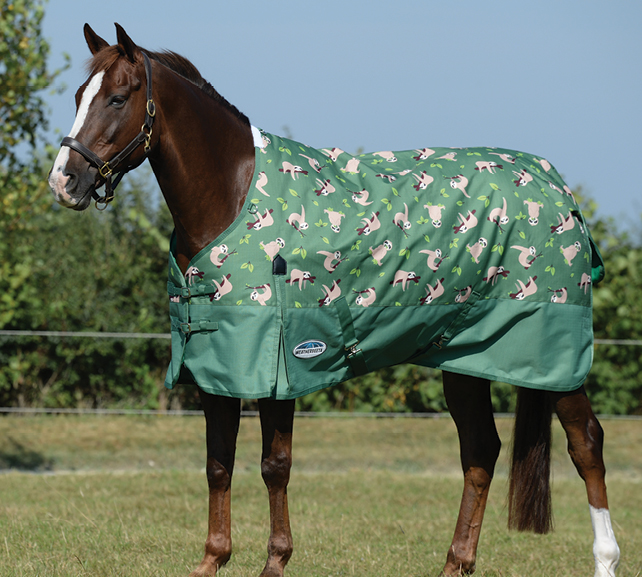 In addition to the Sloth Print Range, check out our NEW Plum Navajo Print/Indigo as well as the Western Tool. These both can be found in our WeatherBeeta ComFiTec Essential Standard Neck Medium Blanket. They also have matching Hay Bags!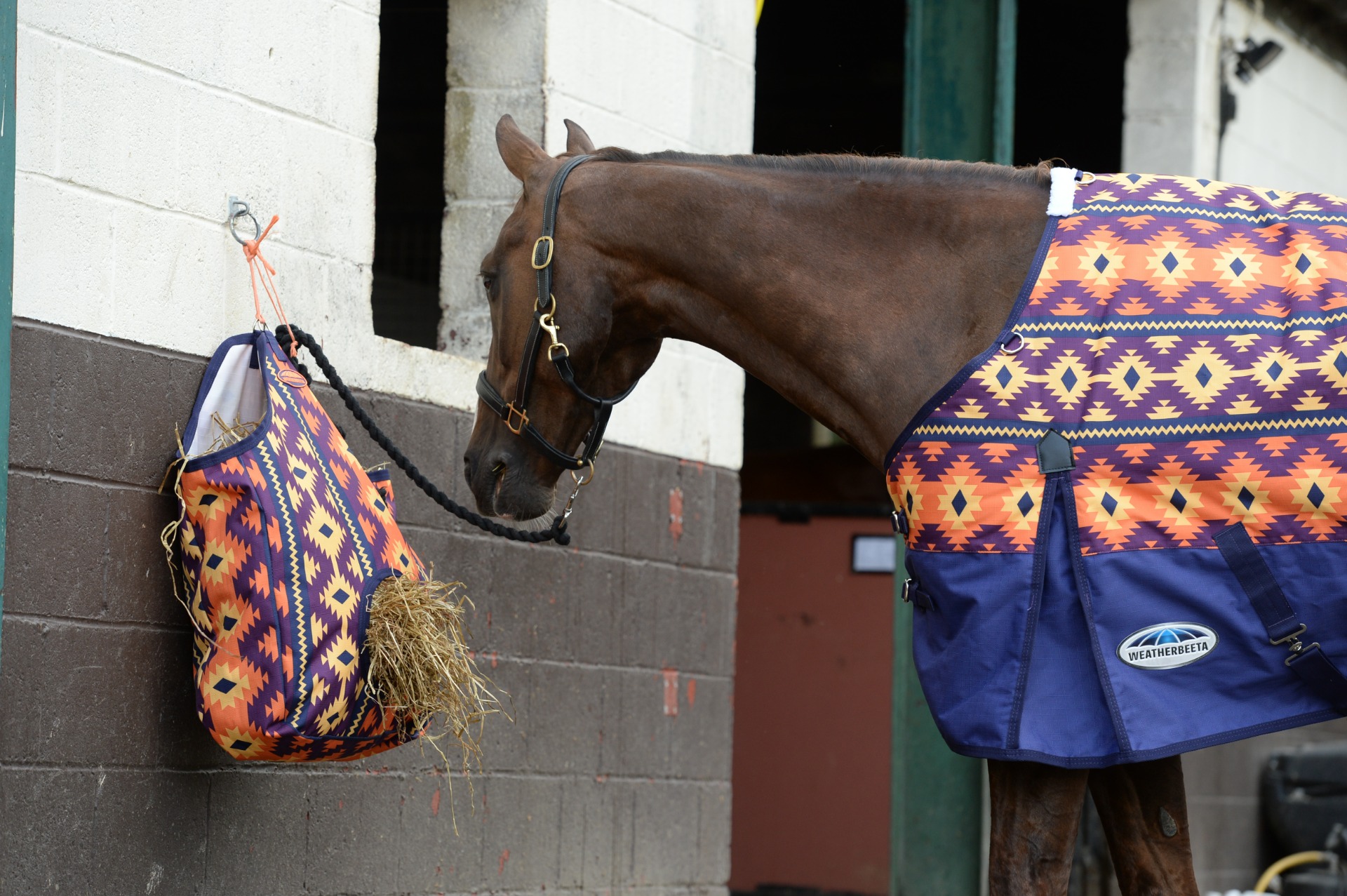 Plum Navajo Print/Indigo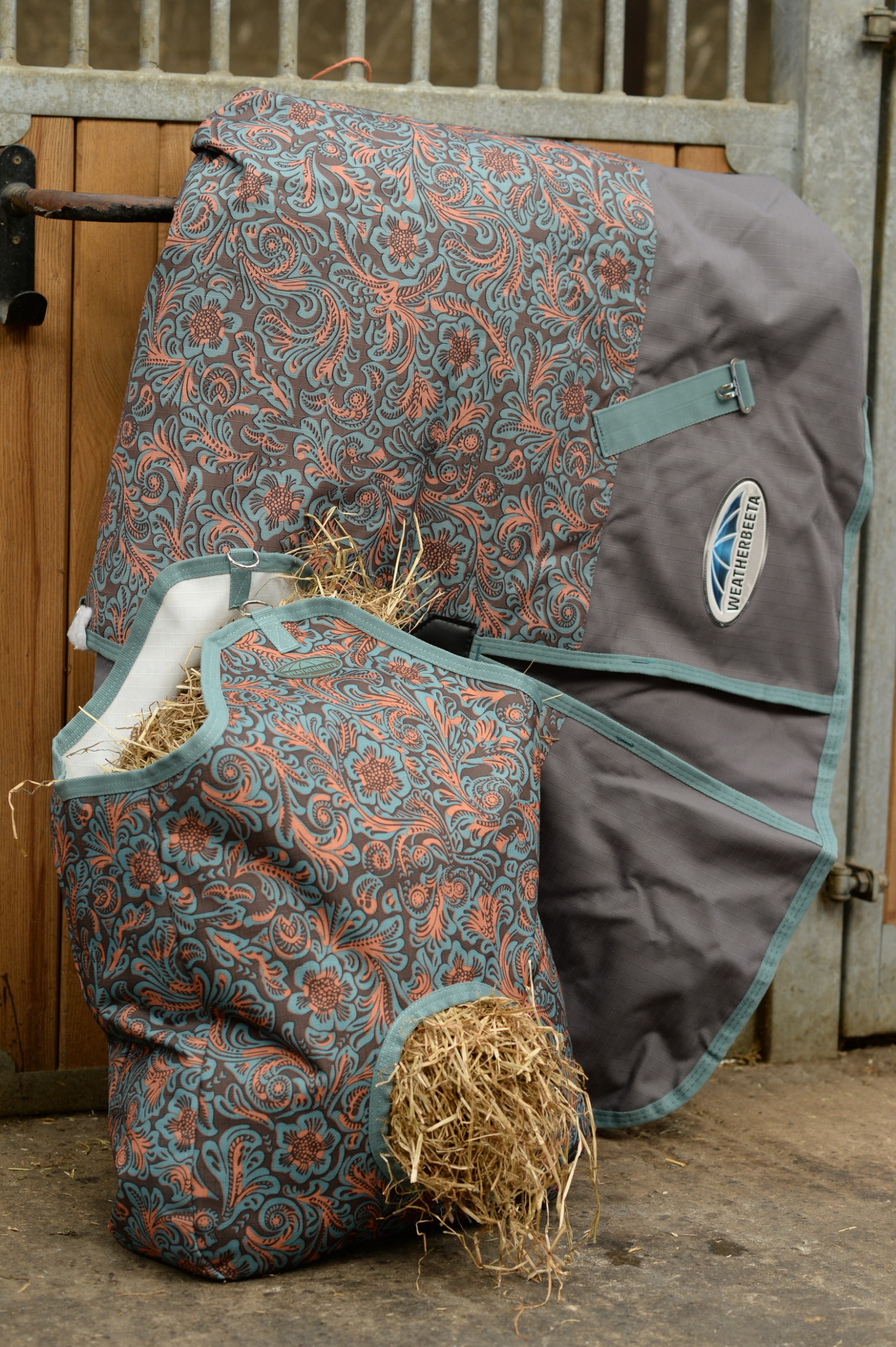 Western Tool
We've got more suprises and exciting product launches to come. Join the WeatherBeeta family newsletter to be the first to hear.
In the meantime, explore the full Autumn/Winter 2022 range HERE!