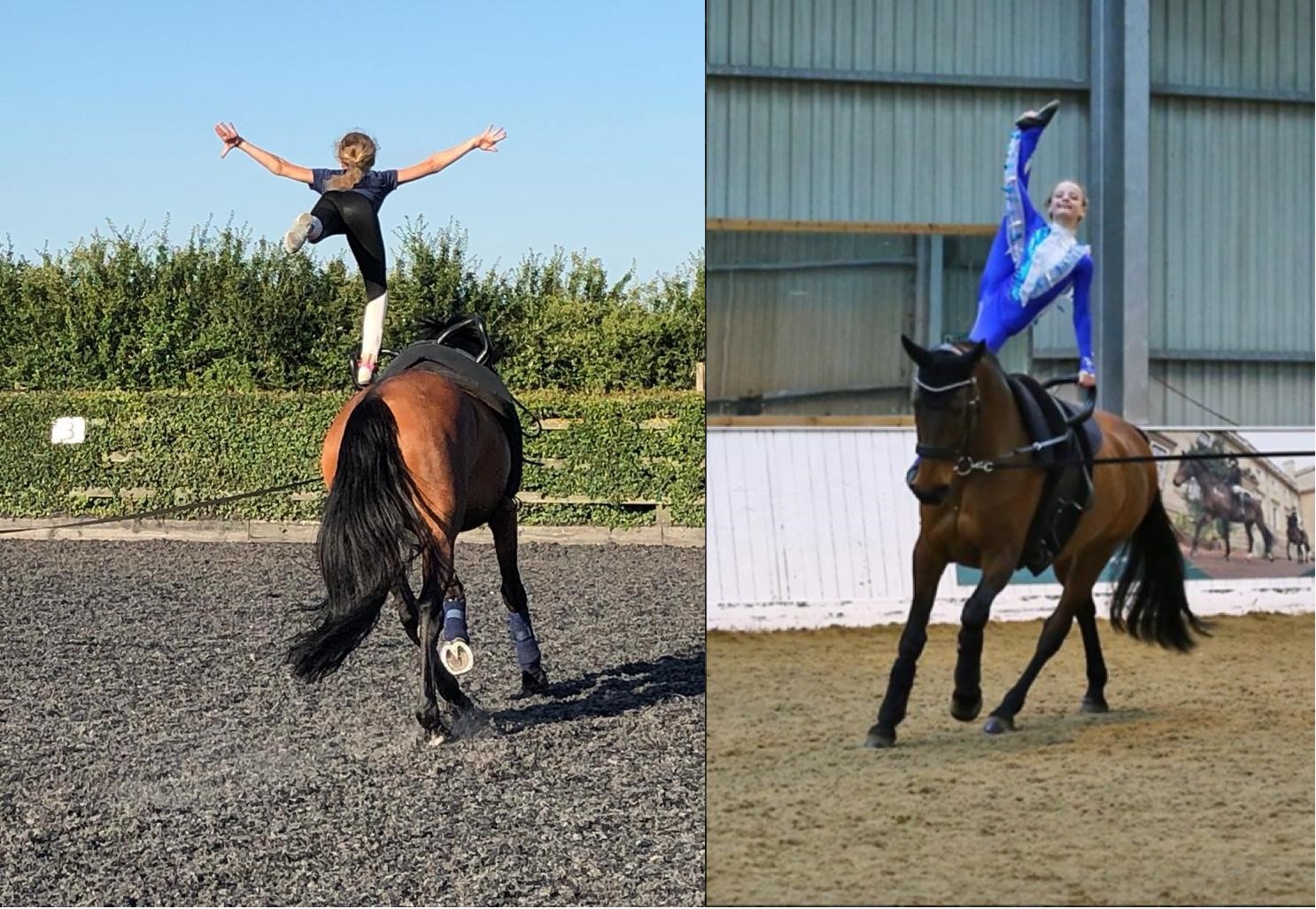 As a thriving veterinary physiotherapy practice, we are constantly being asked by our clients to advise them on 'therapy' products that may be able to assist with varying musculoskeletal conditions of both chronic and acute nature, to ensure a greater welfare for both equine and canine partners.
When WeatherBeeta asked us to trial the Therapy Tec Range, we jumped at the chance!!
Our first candidate was Irish Angel NJ (Cassie), owned by Bill and Jenny Levett and partnered by their daughter Urssie.
Cassie is a 9 year old Irish Sports Horse, purchased from the Monart Horse Sale in Ireland as a 3 year old, with all the credentials to make a top class Three Day Event Horse. Unfortunately, Cassie sustained an injury on the walker which led to an early end to her eventing career. Fortunately, through completing a thorough rehabilitation programme, Cassie has now blossomed into a second career as a Vaulting horse. In 2018 Cassie and Urssie embarked upon their first season together competing internationally, and together are an integral part of the English Vaulting squad.
Although Cassie has a new competitive career as a vaulting horse, she still cross trains like the majority of all of our competition horse clients. Her week varies with hacking, dressage schooling, pole work sessions, gymnastic jumping and vaulting sessions. The varied work ensures both her body and mind stay strong, fit and focused to help achieve success on the competition circuit.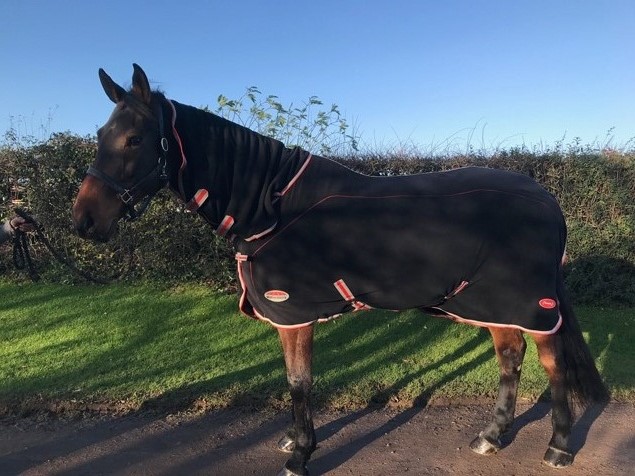 I visit team Levett every fortnight and spend a day assessing and treating all of the competition horses, including Cassie, so I know her musculoskeletal structure very well. Equine athletes are no different to the human athlete and occasionally carry mild aches and pains during training and competition.
When I introduced the WeatherBeeta Therapy Tec blanket to Cassie, she was carrying some mild discomfort to her epaxial/para spinal muscles bilaterally and range of motion (ROM) appeared guarded through thoraco-lumbar vertebral portions. I work closely with Team Levett's veterinary team and was given the go ahead to treat with veterinary physiotherapy techniques. I treated with manual therapy and electrotherapy agents. Following treatment, Cassie was left to rest in the comfort of her Therapy Tec blanket. Cassie had a day off following treatment, to allow for her tissues to react to her treatment, and I advised she continue to wear the Therapy Tec blanket to assist towards keeping her muscles warm and comfortable. I returned to Cassie 72 hours post treatment to re-assess. I was delighted with how she had responded to treatment. Epaxial/para spinal muscles appeared to have responded positively, and thoraco/lumbar ROM had improved.
Although the Therapy-Tec blanket was not utilised alone, I feel that it contributed towards Cassie recovering quickly and returning to work. Cassie now utilises the Therapy-Tec blanket on a regular basis, wearing it pre and post riding and vaulting sessions to assist towards warming up and cooling down. She also wears the blanket during travel.
We will definitely continue to recommend the Therapy Tec blanket to our equine clients. Watch this space for our review into the Therapy-Tec canine range!! We are excited to see the benefits.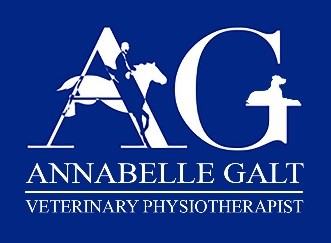 Annabelle Galt Veterinary Physiotherapist MSc RAMP NAVP
info.annabellegalt@gmail.com