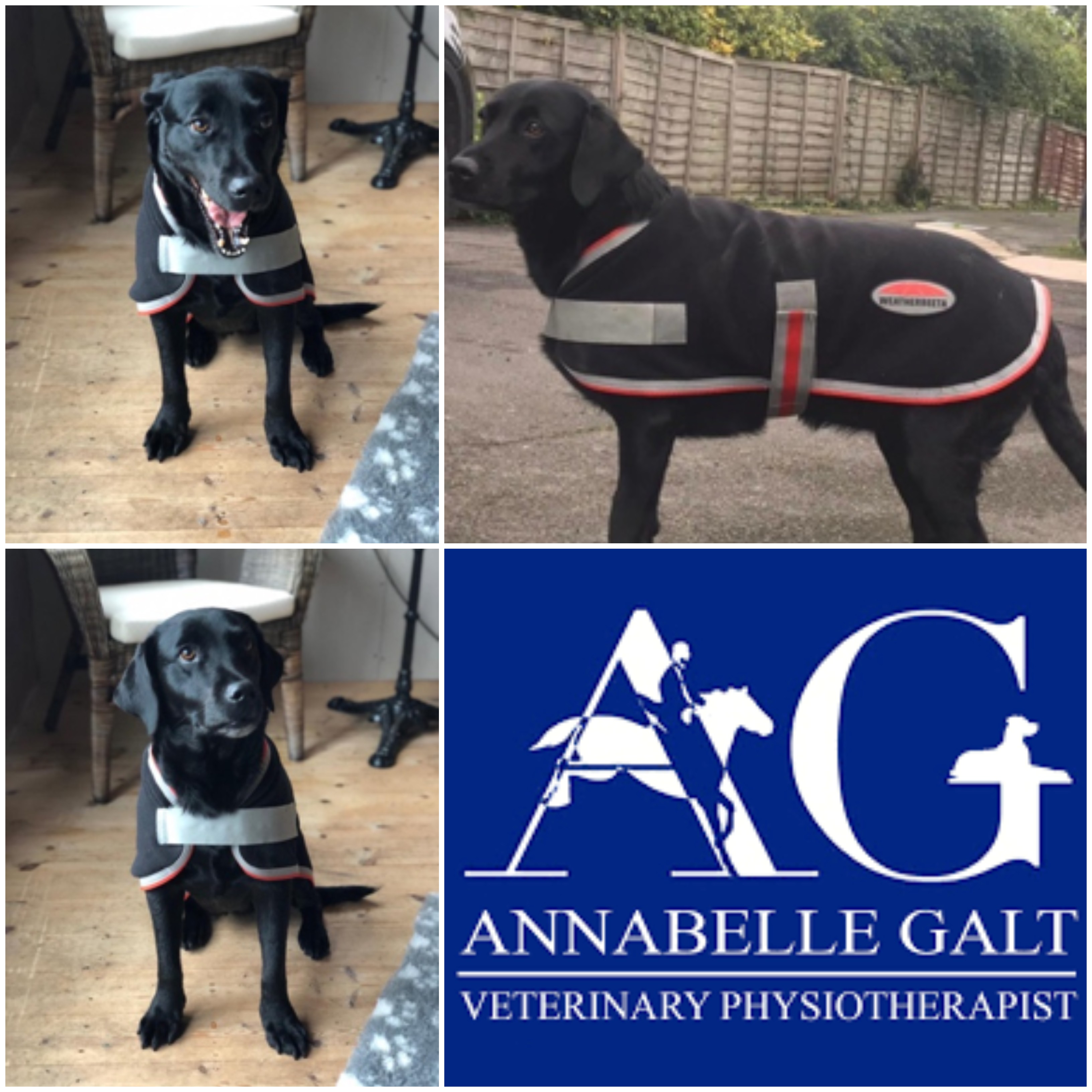 Following on from our last Therapy Tec Review, I thought it would be a good opportunity to discuss the canine range. Dog owners, like horse owners, are always really keen to see if there is 'anything else' that could benefit their canine friends' musculoskeletal health and general wellbeing!
Denver was the first of our canine trial dogs. She is an 11-year-old Black Labrador who has been a working retriever for most of her life. She now enjoys a slightly slower pace of life, primarily due to her bilateral shoulder and elbow dysplasia. Despite these chronic orthopaedic issues, Denver is still a puppy at heart and remains fairly active. She enjoys a few short walks every day, often in different locations to provide mental stimulation and she's always allowed to potter at her own pace. This helps her from becoming too stiff and sore and reduces the likelihood of a flare up in her shoulders and elbows. I have been treating Denver regularly for approximately eighteen months, and alongside some excellent home management adaptations from her owner, we have been progressing positively.
When the Weatherbeeta Therapy-Tec Fleece Dog Coat was first introduced to Denver, she had a mild forelimb lameness and was carrying some discomfort through her thoracic sling/shoulder muscles bilaterally. Her range of motion (ROM) was also limited/stiff through her shoulder and elbow joints. We advocate a multimodal and disciplinary approach to treating all animals, so I communicated closely with Denver's owner and vet to ensure physiotherapy treatment was appropriate. Denver received manual and electrotherapeutic treatment to target her sore and affected areas.  Following treatment, Denver was sent home wearing her Therapy Tec coat and I advised she should wear the Therapy Tec coat pre and post exercise to assist towards keeping her muscles warm, thus hopefully minimising stiffness. 
Denver returned to me for physiotherapy about 2 weeks later, and I was delighted with her positive response to treatment. Her owner was pleased to report that her stiffness and lethargy after exercise had been reduced and upon palpation, it was clear that her muscular discomfort and forelimb ROM had improved.
Although the Therapy-Tec fleece was utilised alongside other physiotherapy techniques, I feel that it contributed towards Denver's improved comfort and mobility. Denver continues to wear the Therapy-Tec fleece on a daily basis, using it before and after her walks, and sometimes during exercise if it's cold!
Once again, we have been thrilled to see the benefits of the Therapy Tec range and will continue to recommend the products to our equine and canine clients.